Dubai's 2016 event horizons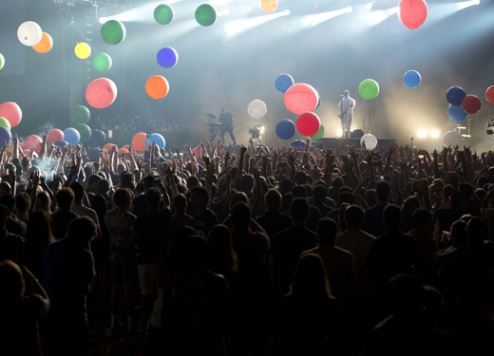 From sports tournaments and festivals that celebrate culture, food and shopping, to heavyweight conferences and exhibitions, Dubai's events line up is capturing the imagination of a global audience
Dubai will host around 70 major public events in 2016, cementing the city's status as 'the' event hub of the Middle East.
That's the message from Wego, one of the top travel search sites in the Middle East and Asia Pacific, which has identified the events industry as an increasingly significant contributor to the region's already burgeoning tourism sector.
"Dubai is undoubtedly leading the way in the Middle East as host of some of the world's most exciting global events," confirms Wego, Middle East, North Africa and India managing director, Mamoun Hmedan.
"The level of prestige, variety and enthusiasm invested in these events is having a major impact on tourism in the entire region."
It promises to be the biggest year yet for Dubai's events scene with sport, music, shopping and dining dominating the exciting line up of festivals, tournaments and shows.
"The UAE is home to some of the most passionate shoppers in the world, so it's appropriate that Dubai kicked off the new year with one of the world's largest shopping festivals," Hmedan says, referring to the current Dubai Shopping Festival (DSF) 2016, which started on January 1 and runs until February 1.
"Now in its 21st year, DSF is the longest running festival of its kind and visitors come from all around the world to shop throughout the entire city.
"Gold and jewellery are always popular, and where else are you able to receive credits for your shopping with a chance of winning daily chunks of the 56 kilograms of gold on offer, or even a new car?"
The largest seasonal cultural celebration in the region has also kicked off at one of Dubai's most popular attractions, Global Village.
An action-packed calendar of live performances and festivals, combined with the attraction's international shopping and dining experience and fairground rides, have already seen record visitors flock to Global Village during the first two months of the 2015-2016 season.
More than 2.2 million people visited the village from November 3 to December 31, 2015, compared to 1.8 million during the same period the previous year.
The record figures partly reflect new entertainment, shopping and dining options, as well as improved infrastructure and facilities, according to officials.
South Asians account for the largest number of visitors to Global Village, representing 31 percent of all guests. The attraction is also a huge draw for Arab and GCC citizens (23 percent of all visitors).
Wego also highlights the value of Dubai's growing festival calendar, with the popular Kite Fest taking place at Jumeirah Beach this week (January 28 to 30).
"The level of commitment and support of Dubai festivals can be attributed to growing and return international visitation," says Hmedan. "The city has established a reputation for going above and beyond expectations when it comes to events which continue to entice people to visit Dubai, directly impacting the tourism sector, benefiting both airlines and hotels, and other tourism related businesses."
Of course, sports tournaments are the bedrock of Dubai's events industry bringing in increasing numbers of participants and spectators from all over the world.
 "From the elite horse racing programme of the Dubai World Cup and extremely popular Dubai Marathon (with prize money of up to US$30 million and US$800,000 respectively), the city wholeheartedly supports an array of significant and well-organised events, that highlight Dubai as an attractive destination choice," Hmedan stresses.
"The city successfully captures the world's imagination by incorporating accomplished global entertainers and sporting stars. From New York Broadway shows to the Paris Opera, Dubai has developed an enviable event calendar that continues to grow."
The second installment of the annual Dubai Music Festival (RedFest DXB), will also take place in 2016 with an international line-up that includes 50 Cent, One Direction, Adam Lambert and many more international superstars.
And in a bid to further diversify its event and visitor appeal, Dubai will also host the city's largest all-inclusive yoga initiative throughout the year, including the two-day XYoga Dubai Festival on February 19 and 20.
Mana Al Suwaidi, regional director – Middle East and Sub-Continent, International Operations at Dubai's Department of Tourism & Commerce Marketing (DTCM), says Dubai is the undisputed leader in hosting "high-calibre international events with unparalleled expertise and experience".
"Naturally the biggest benefactor of these events and festivals, which draw tremendous attention from a global audience, is the travel and tourism industry," she says.
"The exciting calendar of events that have been planned for 2016, and the vote of confidence from a key industry player such as Wego, reaffirms Dubai's position as a leading hub for international events."
Dubai stages around 27 percent of all events in the Middle East and its not just festivals, shows, performances and public gatherings that are bringing in visitors in their droves.
Business events including major conferences, exhibitions and international incentive groups are also a major source of global tourism business.
The president and CEO of the Dubai Chamber of Commerce and Industry, Hamad Buamim says a key goal for 2016 is to capitalise on Dubai's competitiveness in the global events and conference arena, particularly in the run up to World Expo 2020.
He says the chamber is focusing on staging events that are aligned with government goals for economic growth and diversification, with global business forums planned for 2016 focusing on developing trade markets such as Africa and Latin America.
"Continuing our focus on the Islamic economy, we will also be organising the Global Islamic Economy Summit in 2016," Buamim adds.
Dubai's 2016 business events calendar is looking remarkably strong with the January line-up indicative of the diverse range of subjects and disciplines now discussed and debated in the city.
From local initiatives such as the inaugural Dubai Music Conference to global safety and security exhibition, Intersec 2016, Dubai is proving it's an event destination with wide international appeal.