Dubai 'world's second-most important retail destination'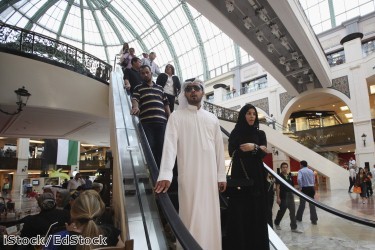 Dubai has been ranked as the world's second-most important international retail destination by CBRE.
This marks the fourth consecutive year that the real estate consultancy has awarded the emirate this distinction in their annual 'How Global is the Business of Retail' report.
According to the study, more than half (55.7 per cent) of retailers in Dubai are international brands, with the city being able to attract 45 new global brands in 2014 alone - further cementing its place as a world-class destination for shopping.
Included among the new brands that have set up shop in the emirate are Hollister, Cavalli Caffe and McQ by Alexander McQueen.  
Commenting on the results of the report, Nick Maclean, managing director of CBRE Middle East, said: "Dubai's global air connectivity and its growing stature as a hub for trade between the East and West has clearly given an added impetus to the retail sector.
"Dubai continues to remain the clear destination of choice for the majority of the brands looking to enter the region for the first time, frequently using the emirate as a stepping stone to wider regional expansion programmes."
Overall, the UAE's retail sector is expected to grow by around 32.9 per cent between 2012 and 2015, taking its value from AED114 billion to AED151 billion (£19.9 billion to £26 billion), according to a report from Dubai Foreign Direct Investment released last year.
CBRE's study named London as the world's most-important retail destination, meaning the city has maintained its position for another year, while Shanghai, New York and Singapore completed the top five.
Dubai's status as must-visit location for shopping will help it achieve its goal of attracting 20 million visitors a year by 2020 - something that if accomplished, will have far-reaching benefits for other sectors, such as hotels and hospitality.