Dubai World Trade Centre to adopt new-age renewable energy solutions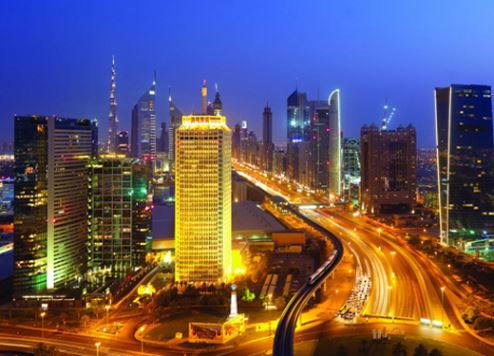 The Dubai World Trade Centre (DWTC), one of the key drivers of trade and business tourism in the city, will roll out new-age energy solutions across its developments.
Having conducted an exhaustive feasibility study, the entity has put together a deployment programme across its real estate assets at the Trade Centre and in Jebel Ali.
Within the DWTC complex, the Dubai International Convention and Exhibition Centre (DICEC), internationally recognised as the emirate's anchor destination for the international business community, will showcase next-generation technologies.
The venue will use the latest solar power and energy conservation methods, leveraging DICEC's expansive rooftops and hall facades.
"DWTC's commitment to contributing to the UAE's clean energy agenda is exemplified in our deployment of pioneering sustainable and renewable energy solutions across the DWTC complex. The integral convention and exhibition assets in particular will spearhead our efforts to drive innovation and be the future global benchmark for sustainability, as it is aligned with Dubai's master plan for a green future," said His Excellency Helal Saeed Almarri, director general of Department of Tourism & Commerce Marketing (DTCM) and Dubai World Trade Centre Authority (DWTCA).
"The detailed feasibility study aims to incorporate next-generation technologies for the exhibition halls that will be part of the retained permanent event and conference facilities within the DWTC complex. We envision this project at the heart of Dubai's new business district, to serve as the emirate's showcase initiative for clean and sustainable energy on an international stage."
One Central, DWTC's newest iconic mixed-use development, has already pioneered sustainability as part of phase 1 of the wider programme with its investments in solar rooftop technologies and innovative clean energy solutions.
The project has been awarded LEED Gold Status and is expected to generate 58% of its hot water demand by utilising Photovoltaic Cells within the skylights of its commercial assets, solar panel rooftops and flat plate collectors.
DWTC has further announced plans to build a solar-powered six-story car park, extending the application of the efficient solar rooftop technology.