Dubai World Trade Centre hosts record delegate numbers in 2016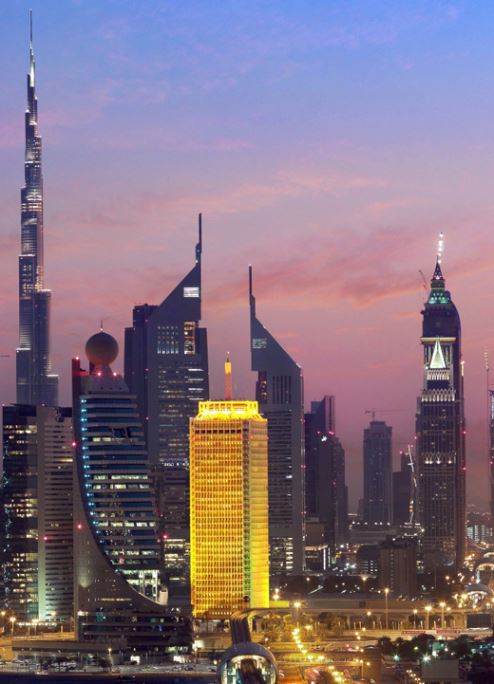 Dubai World Trade Centre (DWTC) hosted a record 3.03 million event delegates during 2016, representing an 11 percent year-on-year increase in footfall.
The Gulf region's leading MICE venue attracted visitors from 185 countries and 70 percent of the 51,711 exhibiting companies were international.
Sheikh Ahmed Bin Saeed Al Maktoum, deputy chairman of the board of the Dubai World Trade Centre Authority, said the growth in DWTC's foreign attendance reaffirmed the strength of its diversified calendar of events and endorsed the emirate's reputation as a global business hub.
"Since inception, DWTC has consistently built international repute as a strategic driver of growth for the region's MICE sector and 2016 has continued this trajectory, delivering strong double-digit performance across the business. Our strategic agenda to build a highly-diversified events calendar for Dubai has been instrumental in allowing DWTC to retain undisputed regional leadership in the global MICE industry," said Sheikh Ahmed.
In 2016, DWTC's Dubai International Convention and Exhibition Centre (DICEC) venue hosted 298 MICE and business events, including more than 100 mega-events.
The venue welcomed more than 1.05 million foreign business travellers last year, dominated by European source markets, as well as Saudi Arabia, India, Oman, Iran, United Kingdom, Pakistan, Egypt, Kuwait, Qatar and Jordan.
"DWTC is recognised as a world-class entity in the global exhibitions industry with the ability to sustainably deliver an international platform for businesses from the East and West to connect, access and service emerging markets in the Middle East, Africa and South Asia regions. The foundations it has built, and the continued momentum of its delivery will allow DWTC to become an even more dynamic facilitator of international trade within a diversified local economy that supports sustainable growth, employment and prosperity," added Sheikh Ahmed.
DWTC welcomed 26 new events last year including seven exhibitions, six association meetings and 13 conferences. Of those, 11 were categorised as mega-events, attracting more than 2,000 participants.
There were 298 meetings, incentives, conference and exhibitions and more than 100 mega events in total.
The foot traffic boost was delivered by regular events that expanded in 2016, with Gulfood witnessing a 10 percent hike in visitors to reach 93,000, while the region's largest construction show, The Big 5, grew 22 percent.