Dubai World Trade Centre 'hosts Jewellery Week'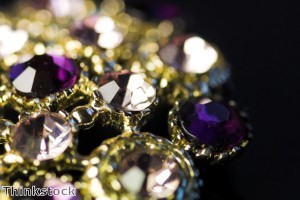 The Dubai International Jewellery Week 2014, which has been running for almost two decades, will support 380 exhibitors looking to showcase their unique collections this year.
Events such as these demonstrate the weight Dubai carries in the meetings, incentives, conferences and exhibitions (MICE) tourism sector, with people flocking to the emirate to attend or host industry shows and business conferences.
The opening day of the event, which is being held at the Dubai World Trade Centre (DWTC) and will run until December 6th, attracted thousands of visitors eager to see what delights the traders had in store for them.
Trixie LohMirmand, senior vice-president for exhibitions and events management at DWTC, said: 'With more than 800 jewellery brands at this year's event, every budget is catered for and we have some remarkable pieces of jewellery and diverse collections on show that will wow our visitors.'
According to the UAE Kimberley Process Office, in the first nine months of 2014 Dubai's rough diamond trading increased by eight per cent to 108 million carats, carrying a value of $10.5 billion (£6.7 billion) and representing a 15 per cent year-on-year increase.
Between January and September, a total of 58 million carats were imported with a value of $4.2 billion, while 50 million was exported worth $5.4 billion.
Visitors to the exhibition will be able to look at some amazing pieces of jewellery, including the world's most expensive boots, that have been designed by Auro Jewels and are worth $3.1 million.
They can also peruse and possibly purchase some items from Gemme Couture's new Candy Collection. Ivana Okereke, managing director and designer of the firm, said the new line included a 12-carat natural and untreated ruby ring with diamonds and a 13-carat tanzanite ring fitted with emeralds and diamonds.
The MICE sector is driving growth and demand in the hotel industry, with business tourists seeking accommodation while staying in the emirate for conferences and exhibitions.
Christopher Hewett, a senior consultant with TRI Hospitality Consulting in Dubai, told The National: "The MICE market is strong on the back of Dubai's Department of Tourism and Commerce Marketing striving to get a lot of major international and regional conferences to be held in Dubai and the biggest driver is the Dubai World Trade Centre and the exhibition centre.'