Dubai World Trade Centre gears up for busy quarter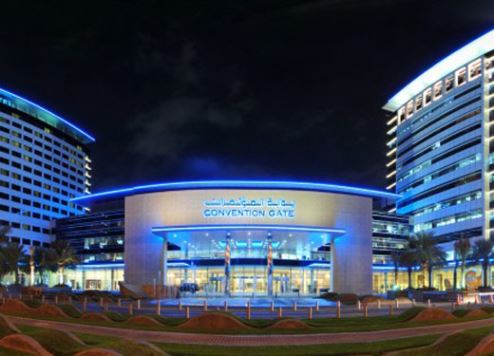 The Dubai World Trade Centre (DWTC) has kicked off a busy first quarter with an action-packed calendar of business events.
The season started on January 10 with Sign and Graphic Imaging Middle East, followed by other industry-leading mega events such as Arab Health and Intersec. Together this trio were expected to attract more than 160,000 business visitors and 5,500 exhibitors from the printing, security and healthcare industries.
Commenting on the start of the 2016 MICE calendar, Ahmed Alkhaja, senior vice president – venues, DWTC said: "Located at the crossroads of Europe, the Middle East, South-East Asia and Africa, DWTC is recognised globally as the most sought after platform to develop business in the region and beyond. Our venue is more than just a business destination; it is a driving force that enables business communities and industry professionals to meet and do business, which in turn adds significant value to the growth and development of local economies. We look forward to another successful year."
A number of hot global topics are being debated at this month's trade shows.
Arab Health is focusing on 3D printing in the healthcare industry, which is set to revolutionise patient treatments across a variety of fields.
Sign and Graphic Imaging Middle East showcased solutions for digital, retail, textile, finishing and fabric requirements. Digital printing was also a focal point of the 19th edition of the show, with the technology predicted to generate revenues of $187.7 billion by 2018.
Intersec showcased cutting-edge international security and safety solutions with three new areas introduced - Smart Home & Home Automation Equipment, Safety Design in Buildings and Physical & Perimeter Security. This stems from the global growth in cybercrime and the need for enterprises to ensure a strong fort of procedures and policies are in place to protect data and reduce collateral damage.
Additional events set to be staged at DWTC during the first quarter of 2016 include Dubai Classics 2016, Great Moscow State Circus, Gulfood – the world's largest annual food and hospitality show – Dubai International Boat Show, the Dubai International Horse Fair, GITEX Shopper Spring, Middle East Electricity, CABSAT MENA, and conferences such as Emirates Haematology Conference, and Gulf Enterprise Mobility Exhibition Conference.