Dubai World Cup dates confirmed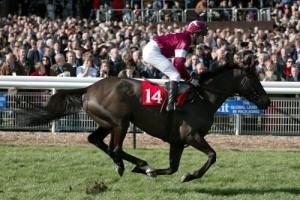 The highly anticipated Dubai World Cup event is set to take place on March 29th 2014, organisers have confirmed.
His Highness Sheikh Mansour bin Zayed Al Nahyan, deputy prime minister of the UAE, minister of presidential affairs and chairman of the Emirates Racing Authority (ERA), has approved the dates for the Arab country's 2013-14 racing season.
The action will get underway at the Jebel Ali Racecourse on November 1st, while meetings have also been planned for Sharjah and Abu Dhabi on November 2nd and 10th respectively.
Dubai's famous Meydan Racecourse will host its first card on November 7th and the build-up to the World Cup will officially begin on January 9th.
The World Cup is the most lucrative horse race on the planet, with the winner netting millions of dollars.
It is still unclear exactly how much next year's victorious owner will receive, but it is likely to top the $10 million (£6.4 million) that was won by Animal Kingdom in 2013. This will be the 19th time the landmark race has been held and the quality of the field seems to rise every year.
Dubai hotel owners will be bracing themselves for a deluge of bookings now that the dates have been confirmed. Occupancy rates always spiral upwards when the World Cup takes place and next year will be no different.
His Excellency Saeed Humaid Al Tayer, the ERA Board's vice chairman, suggested that while the World Cup is still the showpiece event, there are plenty of other high quality meetings for racegoers to enjoy.
Indeed, there will be 57 events in total this season, which is up by five on 2012-13.
The March 13th meeting at Meydan Racecourse is likely to attract a lot of attention from punters, as this is seen as a warm-up for the main event and it is a good opportunity to check the form of certain horses.
'We look forward to welcoming all the horse owners, trainers and jockeys that will be competing in our racing season,' Mr Al Tayer remarked.