Dubai World Cup 'boosts tourism by 30%'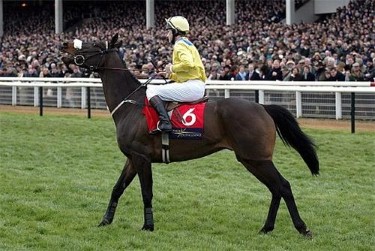 The Dubai World Cup, a thoroughbred horse race that has been held every year since 1996, has boosted tourism to the emirate by 30 per cent.
This is according to Frank Gabriel Jr, the Dubai Racing Club's (DRC's) vice-president of racing, who believes that the annual event has contributed significantly to the growth of the emirate and the wider UAE.
"We can firmly say today Dubai is known the world over for the sports we host, and the Dubai World Cup is definitely right there on top," he told media at Meydan Racecourse ahead of Saturday's (March 28th) 20th running of the world's richest race.
He added that in 1996, his firm was able to create an awareness of what Dubai can offer and in 2015, DRC can confidently say that it has boosted tourism by at least 30 per cent due to the popularity of horse racing.
Mr Gabriel, who is also the chief executive of the DRC, oversaw the construction of the world's largest racecourse and has played a pivotal role in helping grow the Dubai World Cup, which is often regarded as one of the best events in the industry.
This year's nine-horse race features California Chrome and Lea, the winner of this year's American Horse of the Year and Kentucky Derby. The animal is trained by the legendary Bill Mott, who rode Cigar to win the first ever Dubai World Cup.
Legendary Footballer and The First Group Brand Amabssador Michael Owen will also compete for the  $10 million (£6.7 million) purse with his horse Brown Panther.
Mr Gabriel added that although some horses have had to drop out due to injury, some of the best animals in the field will be taking part, meaning it should still be an enjoyable day for all involved.
He added: "Everything has been sold out and that says a lot of this race. This facility has really matured and the Dubai World Cup is one event that is on everyone's calendar today. The Dubai World Cup has grown into a class act over the years and today we can look back with satisfaction that we have contributed to the growth of Dubai and the UAE."