Dubai 'working hard to attract MICE tourists from China'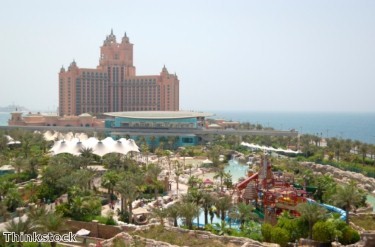 Dubai is working hard to attract meetings, incentives, conferences, and exhibitions (MICE) from China - an industry worth $150 billion.
In order to do this, the emirate recently hosted the 16th annual edition of the International Dragon Awards (IDA) at the Dubai World Trade Centre, an event that honours insurance and financial services industry professionals.
The awards - held between August 22nd and 25th - saw 5,700 attendees travel to Dubai from 17 different countries across the globe. The delegates attended meetings, networking events, glitzy ceremonies and sightseeing tours.
Dubai won the bid to host this year's celebration after a two-year investigatory process by the organisers of the event, the Worldwide Chinese Life Insurance Congress. The emirate is the first location outside of the Asia Pacific region to host the IDA.
Last year, the Department of Tourism and Commerce Marketing (DTCM) hosted a MICE trip for the Chinese arm of personal care company Nu Skin, which saw 14,500 of its employees staying in the emirate for ten days.
It has become increasingly popular among companies from the East Asian country to reward employees with MICE trips abroad, which is why China has become a target market for Dubai for this type of tourism.
Steen Jakobsen, director of Dubai Business Events, told Gulf Business that the industry in China alone is worth $150 billion and this is set to grow 20 per cent annually, meaning it is a lucrative sector that could have far-reaching benefits for the tourism and hotel industries in the emirate.
Figures from the DTCM reveal that in the first six months of 2015, 241,000 Chinese guests stayed overnight in Dubai, up 25 per cent compared to the same period of 2014. The country is now the seventh-largest source market for tourists.
"The annual meetings that organisations have is their yearly focal point where they get their staff, stakeholders, their partners and clients together; that's where they generate community awareness about their brand," Mr Jakobsen explained.
He added that the DTCM has upped its efforts to provide tailored services for Chinese visitors, to ensure that they have a memorable trip and want to return.  
"We conducted training for hundreds of Chinese-speaking tour guides so that they could explain about the sites, history and culture of Dubai to the delegates. We have also been working with our hotels and educating them about Chinese visitors, their mentality their culture and their approach," he added.