Dubai wins travel industry accolade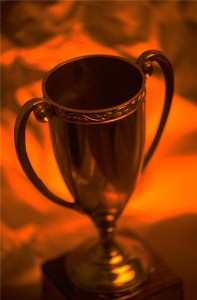 Dubai has been recognised for its world-class event infrastructure by being awarded a prestigious travel industry accolade.
The emirate has won the 'Crystal Award' at the recent Society for Incentive Travel Excellence (SITE) Global Conference, held in Rotterdam, The Netherlands between November 14th and 17th. This is the highest honour that can be achieved in the incentive travel industry.
Dubai received the best Distinctive Destination - Best Destination-Based Experiential Incentive Travel Programme award for its excellent hosting skills on the final day of the three-day conference.
In April, Dubai welcomed 14,500 attendees who had travelled from China, Hong Kong and Taiwan as guests of Nu Skin, a skincare company celebrating its 30th anniversary. The accolade recognised the effort the emirate exerted when hosting this event, which is the largest ever incentive group.
Conference delegates were told that Dubai and its neighbours worked together to ensure the trip was both successful and memorable for all those involved.
The event involved extensive and complicated logistical elements including 77 flights, 40,000 room nights in 40 hotels and over 370 coaches to escort the guests on a full city tour of Dubai, a Dhow Cruise, and a visit to the Dubai Mall, Burj Khalifa and Palm Jumeirah.
In addition, visitors were treated to gala dinners and attended educational seminars at the Dubai World Trade Centre, the Middle East's largest event and exhibition centre and the chosen location for the World Expo 2020.
Steen Jakobsen, director of Dubai Business Events, a division of the Dubai Department of Tourism and Commerce Marketing, said: 'Being awarded the SITE Crystal Award validates the commitment and professionalism from everybody involved in delivering this event and proves that Dubai's offering as a business events destination is more than comparable with anywhere in the world'.
The meetings, incentives, conferences and exhibitions tourism sector is rapidly growing in Dubai, contributing the highest average growth to the hotel industry, with room rates rising by 18.4 per cent year on year.