Dubai wins Expo 2020 bid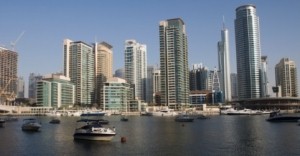 Dubai has won in its bid to host Expo 2020 after the International Exhibitions Bureau (BIE) revealed its decision yesterday (November 27th).
The event, which occurs every five years, is expected to bring in around $23 billion (£14 billion) in the run-up to 2015. Dubai will also spend $8.4 billion to host the six-month occasion, with an additional $6.5 billion earmarked for infrastructure. This involves plans to expand the metro system and public transport to cope with the influx of visitors.
Perhaps the biggest benefit of its success is the tourism boom now expected in 2020. Around 25 million people are predicted to visit, with 70 per cent of these coming from outside the UAE, making it the first such occasion where the hosting country has not provided the majority of the audience.
Yet, with approximately 17.5 million coming from across the world, Dubai's hospitality sector is going to receive a significant boost. This sector is already growing, thanks to the emirate's tourism and business prospects, but the sheer volumes in 2020 mean new investments should be considered now, with upcoming hotels such as Dubai Marina offering plenty of potential.
Dubai's ruler Sheikh Mohammed bin Rashid Al Maktoum said: 'We renew our promise to astonish the world in 2020. Dubai Expo 2020 will breathe new life into the ancient role of the Middle East as a melting pot for cultures and creativity.'
BIE's decision came after three rounds of voting, each one dropping the lowest scoring city out of the competition. In the first heat, Dubai could already be seen as a clear winner, receiving 77 votes, followed by Russia's Ekaterinburg (39), Turkey's Izmir (33) and Sao Paulo in Brazil, which lost its bid with only 13 votes.
Similar results occurred in the middle round, with the sheikhdom achieving 87 votes, Ekaterinburg collecting 41 and Izmir claiming 31 votes, meaning Dubai had more than double the backing than any other competitor at that stage.
The final round came between Dubai and Ekaterinburg, with BIE judges voting 116 to 47 in favor of the emirate.