Dubai 'will overtake Heathrow' as busiest airport in 2015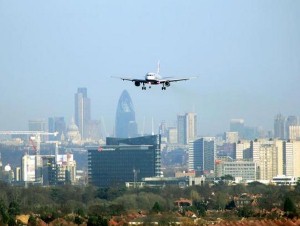 Dubai International Airport will overtake London Heathrow as the world's busiest global hub next year, as the emirate's leaders have the "vision and real aspiration" needed to move forward with ambitious expansion plans.
This is the view of Willie Walsh, chief executive of the International Airlines Group (IAG), parent company of British Airways and Iberia. He told the Daily Mail that he felt it was unlikely that the UK's political leaders would push ahead with expansion plans for Heathrow.
"Maybe I am cynical but I remain totally convinced that nothing will actually happen," he said
In the first two months of 2014, 12.1 passengers came through the doors of Dubai International Airport, whereas just 10.3 million touched down at Heathrow, meaning the emirate is already showing signs of beating its London-based rival.
Over the last year, passenger traffic has grown by 15 per cent for Dubai's global hub and local executives have no doubts that it will soon overtake Heathrow as the world's busiest airport. The Department of Tourism and Commerce Marketing has stepped up its tourism efforts, meaning the number of people landing in the emirate is likely to continue to climb.
Back in March, Paul Griffiths, chief executive of Dubai Airports, said: "We've had a great start to the year and February's traffic gains bring us one step closer to the number one position for international passenger traffic. With only a little more than 800,000 passengers separating Dubai International from London Heathrow during 2013, we are on track to take over the top spot by 2015."
Mr Walsh believes that once construction work on the Dubai runway has been completed, it will overtake Heathrow. This, he added, will happen from early next year and will become permanent.
In addition to the refurbishments currently underway at Dubai International Airport, the emirate is set to invest $32 billion in an expansion project for its Al Maktoum International Airport at Dubai World Central. The scheme will see the hub become the world's largest, increasing its passenger capacity by 25 per cent to 200 million a year.