Dubai 'will enhance sustainability'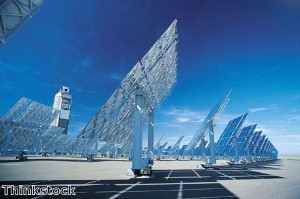 Dubai is set to develop its sustainability ahead of Expo 2020, according to one expert.
Speaking to Gulf News, owner of The Change Initiative Gundeep Singh believes the emirate should push for greater sustainability now, stating Dubai has the potential to be very environmentally friendly and resourceful.
Within seven years, he predicts new regulation will help promote sustainability in the emirate.
He said: 'Dubai's intentions are right. Dubai's idea of proving to the world that even bigger events can become sustainable is absolutely correct.'
Based on Shaikh Zayed Road, The Change Initiative is the most sustainable commercial building in the world, holding the highest Leadership in Energy and Environmental Design (LEED) Platinum rating. It is a retail store that focuses entirely on sustainable products, so it can be argued Dubai has already started to enter this market.
A rating developed by the US Green Building Council, LEED is designed to rate projects on their sustainable nature and overall efficiency.
As part of this push for sustainability, Mr Singh also suggested changing the outward message for Expo 2020, highlighting its green efforts as something more permanent.
He added: 'Communication should change from saying that it's a sustainable Expo to saying that Dubai will now stand as a benchmark in the world for sustainability and work through that and that's the key. So it becomes as one movement rather than just one part.'
Yet this greener nature is something that can already be seen in many of Dubai's more recent efforts. For example, last month it launched the first phase of its new Mohammed Bin Rashid Solar Park to provide cleaner energy. This $3.3 billion development currently generates around 13 megawatts but, when fully completed, it is expected to provide the city with 24 million kilowatt-hours per year.
As for Dubai Expo, plans for the structure include a solar power roof which, in addition to providing shade, will power as much as half of the event's electricity needs.