Dubai welcomes over 1.2m medical tourists in 2014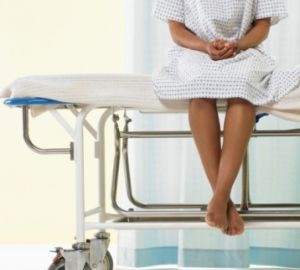 During 2014, more than 1.2 million medical tourists visited the emirate and Dubai Health Care City (DHHC) wants to ride on the back of this success to make this year its best yet.   
A record number of patients combined with the construction of nine new healthcare facilities and an active tourist roster are just a selection of the milestones achieved by the DHHC in 2014, setting the pace for rapid growth in 2015, according to the chief executive of the organisation.
Marwan Abedin told Gulf News: "We recorded our highest patient visits to date, laparoscopic surgeries, such as gynaecological treatments, minimally invasive cosmetic procedures, laser eye procedures and CAM [complementary and alternative medicine] treatments were common.
"Our medical tourism profile has been elevated with more robust hard and soft infrastructure and accompanying policies and regulations."
He said that in 2014, the DHHC focused on work in the healthcare, medical education, investment and regulatory sectors, but in 2015 it will concentrate on the establishment of the Mohammad Bin Rashid University of Medicine and Health Sciences.
Last year was filled with success for the organisation, with one million more medical tourists visiting Dubai in 2014 compared to 2013. In total, 15 per cent of the all the patients treated by the DHCC were visitors from another country.
A survey commissioned by the organisation revealed that 48 per cent of the medical tourists coming to Dubai are from the GCC, meaning the majority are international visitors from countries outside of the Middle East.
This sector will play a big role in Dubai achieving its goal of attracting 20 million visitors every year by 2020 and is testament to the emirate's versatility as a tourist destination.
In addition, the region is becoming well-known for its ability to host business events and exhibitions, with more people than ever from this sector coming to Dubai to attend functions - and this area is likely to expand further as the World 2020 Expo draws nearer.