Dubai welcomes 7 million tourists in first half of 2015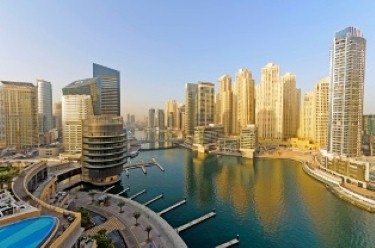 Dubai welcomed a staggering seven million tourists to its shores in the first half of 2015, marking a rise of nine per cent compared to the first six months of last year.
This is according to a report from the emirate's Dubai Department of Tourism and Commerce Marketing (DTCM), which described how the Road and Transport Authority (RTA) has helped attract visitors with its world-class services.
The DTCM notes that foreign tourists are provided with efficient and superior transport services that are available around the clock from the moment their plane hits the tarmac.
Furthermore, the Dubai Taxi Corporation has helped visitors' trips run smoothly with its fleet of more than 350 vehicles that carry passengers to and from Dubai's two airports. It also has a host of cars specifically for VIPs and for women, families, and disabled people.
Official figures from the DTCM show that Dubai welcomed more than seven million tourists between January and June, meaning it is well on the way to meeting the target of attracting 20 million annually by 2020.
Last year, more than 13.2 million people visited the emirate, marking a rise of 8.2 per cent compared to 2014. The figures for the first half of 2015 suggest that more than 14 million could head to Dubai's shore this year.
The DTCM is working hard to attract tourists from around the world, heading to target markets to partner with travel industry players, planning unique events and festivals and creating marketing materials that display all Dubai has to offer.
Particular types of visitors are being focused on, such as medical tourists and families, demonstrating how versatile the emirate is as a destination for global tourism.
Medical tourism is proving to be very popular, attracting 260,000 people in the first half of 2015 and generating AED 1 billion, leading it to be named the number one location in the world for this type of tourism.
The DTCM has also been targeting Chinese meetings, incentives, conferences and exhibitions (MICE) tourists - an industry worth $150 billion annually.
Steen Jakobsen, director of Dubai Business Events, told Gulf Business: "We conducted training for hundreds of Chinese-speaking tour guides so that they could explain about the sites, history and culture of Dubai to the delegates."