Dubai welcomes 11.58m visitors in the first nine months of 2018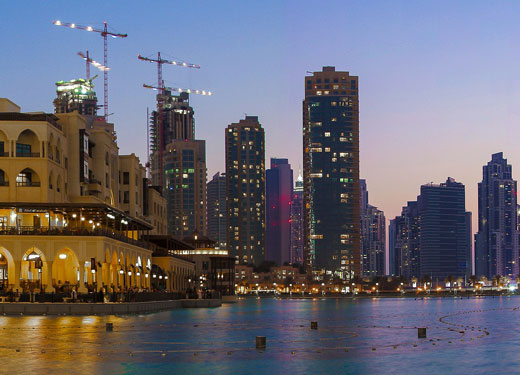 Dubai welcomed 11.58 million visitors in the first nine months of 2018, according to new data issued by Dubai's Department of Tourism & Commerce Marketing (Dubai Tourism).
India retained its ranking as the emirate's biggest tourism source market, followed by Saudi Arabia and the UK.
Russia, China and Germany ranked among the fastest growing source markets, with each country reporting double-digit growth compared to the same period in 2017.
Russian visitor numbers surged a remarkable 60% compared to 2017, with the total number reaching 460,000 during the period, while air capacity between the two destinations increased 19%.
Chinese visitors numbers rose 12% year on year to 641,000, while those from Germany increased 15% YoY to 388,000.
Commenting on the results, HE Helal Almarri, Director General, Dubai Tourism commented: "The first three quarters of 2018 have seen consistent interest from conventional feeder regions, complemented by some noteworthy spikes in high volume drivers and strong growth in more emerging markets as Dubai continues to actively target a diversified global base of travellers. With 11.58 million tourists to date this year, we have maintained our position as the fourth most visited city in the world according to the 2018 MasterCard Global Cities Index and will continue to work towards delivering stability throughout Q4 despite wider macro-economic challenges."
As part of its report, Dubai Tourism also revealed that 28 new hotels had opened in 2018, bringing total room supply to 112,381. Average occupancies across all hotel categories stood at 75% for the first nine months of 2018, "underscoring the industry's stability despite the rising inventory supply, with establishments delivering a combined 21.89 million occupied room nights during the first nine months", the tourism body said in a statement.
Almarri added that the latest figures put the emirate on track to reach its target of 22 million annual international overnight visitors by 2022 and 25 million annually by 2025.