Dubai 'welcomed more than 13m visitors in 2014'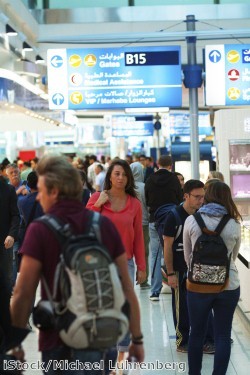 Some 13 million tourists visited Dubai in 2014 - more than the 11.63 million originally believed to have stayed in the emirate.
This is according to the inaugural Dubai Annual Visitor Report from the Department of Tourism and Commerce Marketing (DTCM), which gives a clearer picture of the overall number of travellers that headed to the emirate in a single year for the first time.
It revealed that Dubai welcome an enormous 13.2 million international overnight tourists in 2014, marking a year-on-year increase of 8.2 per cent, which is considerably more than the global average of 4.7 per cent.
The growth the emirate achieved last year reflects the progress it has made towards reaching the Tourism Vision for 2020, that sets out a goal of attracting 20 million tourists annually in five years' time. 
To work out how many people came to the emirate in 2014, the Annual Visitor Report analysed tourism metrics, trends and insights drawn from research undertaken by Dubai Tourism.
It monitors performance of global demand and competitive intensity, the effectiveness and supply of Dubai's tourism proposition and the emirate's ability to deliver a comprehensive experience to both leisure and business travellers.
Commenting on the publication of the report, Helal Saeed Almarri, director-General of DTCM, said: "The 2014 success is especially promising considering pressures on a number of source market economies, and the 80-day partial closure of Dubai International Airport.
"Dubai's sustained growth is a result of the pursuit of excellence across all parts of the tourism economy by the private and public sectors, constantly seeking to be the number one destination for both leisure and business travel."
The DTCM wants each visitor to the emirate to have a superior end-to-end experience and this has resulted in the creation of a destination that appeals to many different types of tourists, including leisure and business visitors, families, couples, and solo travellers.