Dubai welcomed 118,000 medical tourists in Q1 2015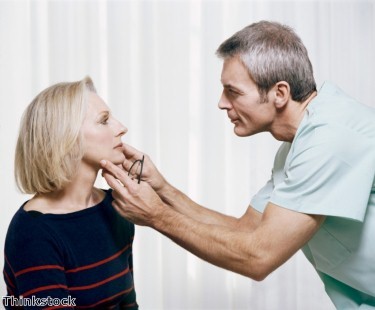 Dubai has recently been hailed as having real potential to be a future leader in the world of medical tourism thanks to its strong facilities and governmental backing in terms of funding packages for visitors. 
And according to a new report compiled by the Dubai Health Authority (DHA), the emirate is starting to realise its potential in 2015, with a high number of medical tourists coming to Dubai for treatments in the first three months of the year. 
Data was collected from a number of private hospitals across the emirate which are all members of the Dubai Medical Tourism Club (DMC) and verified officially by the DHA medical tourism office. It was found that across just 16 private facilities, some 118,000 tourists, both domestic and from overseas, were treated in the January to March period. 
The data also shows just how much medical tourism has grown in Dubai in a relatively short period of time. In 2012, revenue generated by this industry for the entire year amounted to some AED 652.7 million. 
However, as of the first quarter of this year, revenue for 2015 was already at AED 778.5 million, well ahead of the entirety of 2012 in the space of just three months. 
If things continue the way they have been in the first few months of the year, Dubai is expected to surpass its 2016 target of AED 1.2 billion even before 2015 is out. By the end of 2020, the target for medical revenue for the market is AED 2.6 billion, and it is now being predicted that this will be surpassed by some 20 per cent. 
In terms of the demographics coming to the emirate for treatment, the figures showed that some 46 per cent are coming from Asia, while 25 per cent from GCC and Arab countries and 13 per cent from African countries. Another 16 per cent are visiting from other countries across the globe. 
The DHA also said that younger people are more likely to visit Dubai for this reason, with the 25 to 44-year-old age group accounting for 45 per cent of all treatments at the current time. This compares to only ten per cent for those over the age of 65. 
The breakdown also looked at the most common types of treatments that are seen in the emirate, reporting that these are orthopaedic surgeries, dental treatments and cosmetic dermatology.
Dr Layla Al Marzouqi, director of health regulation and the Dubai Medical Tourism project at the DHA, said: "Dubai is seeking to position itself within the top 15 destinations in the world for medical tourism and the first in the region. 
"According to the Medical Tourism Destination Index (MTDI), which was published by the Medical Tourism Association in 2014, Dubai ranks 17th in the world out of 25 countries that the index comprises and accordingly the seventh in Asia and second in the Mena region among the countries surveyed by the index."