Dubai Water Canal mega development nearly complete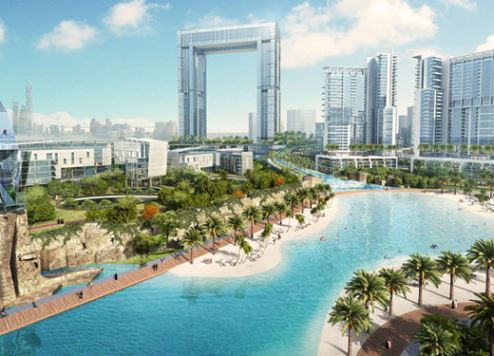 One of Dubai's largest projects, Dubai Water Canal, will be completed next month (November), Dubai's Roads and Transport Authority (RTA) has revealed on Twitter.
The final touches to the US$545 million project are underway in preparation for its official opening, the RTA revealed in a series of Tweets.
Construction of the Dubai Water Canal project was split into three contracts - the first involving the construction of bridges across the Water Canal on Sheikh Zayed Road, comprising eight lanes in each direction.
The second contract included the construction of bridges across the Water Canal on the Jumeirah and Al Wasl Roads spanning three lanes on the Jumeirah Road and two lanes on Al Wasl Road in each direction, in addition to a flyover from Al Wasl Road to Al Hadiqa Road in the direction of Sheikh Zayed Road.
The third contract encompassed the drilling of a 3.2km-long canal, landfilling works of the island, constructing a sea wall around the island to prepare the sand beach, building a marina for boats and the water bus, and constructing three pedestrian bridges above the canal to link the Jumeirah Beach Walk with Safa Park Walk.
Once completed, Dubai Water Canal will be six metres deep and will be crossed by eight-metre-high bridges.
This brand new canal district, located in the heart of the city, will feature a raft of public spaces and facilities.
They include a shopping centre, four hotels, 450 restaurants, luxury housing, walkways and cycle paths.
Residents and visitors will be able to travel along the Canal to Dubai Creek by water taxi.