Dubai 'wants more FDI from UK investors'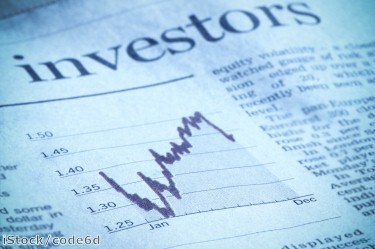 Dubai is seeking more foreign direct investment (FDI) from the UK in certain areas across the emirate.
Members of the Dubai Investment Development Agency (Dubai FDI) - an agency of the Department of Economic Development (DED) - have been holding a series of seminars and networking programmes in four of the UK's biggest cities.
Organisers are hoping that the visit will drive more British investors to look at the emirate as their next venture, particularly in key sectors such a property, tourism and infrastructure projects.
The seminars were held in Manchester, London, Birmingham and Edinburgh, with businessmen, investors and government officials in attendance. Leading the talks was Fahad Al Gergawi, chief executive officer of Dubai FDI, who outlined Dubai's strategic plan for growth, as well as how to set up a business successfully in the emirate.
Supported by the UAE Embassy in London, the delegates were on a mission to reinforce British participation in critical infrastructure and investment initiatives in Dubai, particularly ones that will support the upcoming World Expo 2020.
"The UK has consistently remained a leading partner to Dubai and to the UAE in general, in terms of business and people-to-people contacts. Last year, UAE-UK bilateral trade was worth £12 billion and our governments are now targeting to increase it to £25 billion by 2020," commented Mr Al Gergawi told Emirates 24/7.
He added that the UK is one of the top source markets for FDI into the emirate, while Dubai continues to be one of the most popular destinations for Brits looking for a new start overseas and different opportunities.
"The Expo 2020 and Dubai's increasing emphasis on innovation as a cornerstone of its economic diversification and development represents a stronger round of opportunities for British expertise and knowledge in the industrial, infrastructural and service sectors," Mr Al Gergawi added.  
Each seminar was supported by the Department of Tourism and Commerce Marketing, London Chambers of Commerce and Industry, and Reed Smith, an internationally-renowned law firm and business advisory services provider.