Dubai voted one of the top tennis championships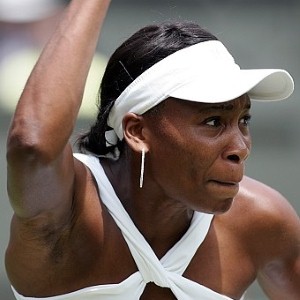 The Dubai Duty Free Tennis Championship has been voted one one the best tournaments in the world.
It was named as the most popular event in the ATP World Tour Masters 500 category, seeing off competition from Mexico, China and Japan. This is the tenth time the emirate has emerged victorious in the last 11 years.
The accolade is voted for by the Association of Tennis Players themselves, who have praised the tournament for making them feel at home. The addition of a new hotel was also hailed as a significant step forward, ensuring participants were closer to the courts. Additionally, the championship was cited as having world-class facilities.
Tournament organisers called the victory a great honour and claimed it was recognition for the level of investment put into hosting the event. It is now the sixth time in a row it has won this award.
Colm McLoughlin, executive vice-chairman of Dubai Duty Free, commented: 'We have always tried to ensure that the players have fantastic experiences when they come to Dubai and that we create a very friendly and relaxed environment. Our thanks to the ATP for once again recognising the efforts we have made to ensure the championships is top of their list year after year.'
This year's ladies championship was won by Venus Williams for the third time. In claiming victory, she became the first unseeded player and wildcard entry to win the tournament since the women's event started in 2001.
Her win was the 45th singles title in her career, including triumphs in Dubai in 2009 and 2010. Impressively, she did not drop a set throughout the whole tournament and has remained undefeated in her last three visits to the emirate, notching up 15 consecutive victories.
Meanwhile, the men's event got underway on February 22nd and includes competitors such as defending champion Novak Djokovic and Roger Federer. The final will be held on March 1st.
This year's World Tour Awards were held in London. Other tournaments that won accolades included the Shanghai Open and the Wimbledon warm up even at Queen's Club.