Dubai voted most popular long-haul city break destination by Brits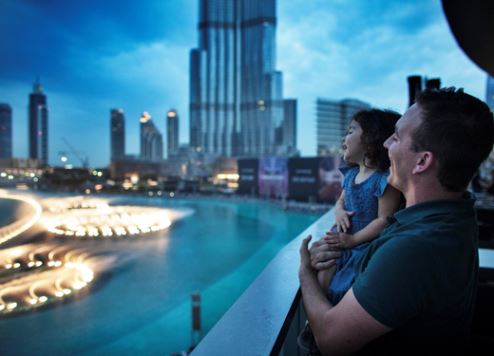 Dubai remains the most popular long-haul city break destination for British holidaymakers - that's according to booking data at Southall Travel, one of the largest travel agencies in the UK.
The 'Jewel of the Desert' welcomed a record 1.2 million British travellers last year, who were attracted to the destination's year-round sunshine, affordable luxury and unforgettable experiences.
What's more, current booking trends suggest 2016 could be another record-breaking year for the city, according to Southall Travel.
Dubai topped the list of desirable long-haul destinations favoured by UK holidaymakers, including New York, Kuala Lumpur and Abu Dhabi, with the UAE capital ranked fourth most popular by customers of the British travel firm.
"The array of sights and attractions Dubai offers is increasing all the time and, as a result, the city is becoming an ever more popular holiday destination for UK tourists – whether they are a first timer or repeat visitor," remarked Dubai Tourism CEO Issam Kazim.
"With gorgeous beaches, high-octane adventures, world-class shopping, international events, sumptuous cuisine and fascinating culture, Dubai really does have something for everyone."
The popularity of Dubai with British travellers is reflected in the number of flights and the type of aircraft now deployed on UK routes to the UAE city.
Emirates, which operates the most services between the two, continues to roll out more A380 aircraft on flights to UK gateway cities as demand increases.
Earlier this month, the Dubai-based carrier revealed demand for its Manchester-Dubai route had grown 9.5 percent on 2015 with 610,000 passengers flying between the two cities this year.
Emirates is set to hit the record milestone of 1 million passengers during the 2016 financial year (April 1, 2016 to March 31, 2017).
The airline will introduce a third daily A380 service on the route on January 1, 2017, replacing the existing Boeing 777-300ER and adding a further 11 percent capacity.