Dubai visitor expenditure up in 2018: Visa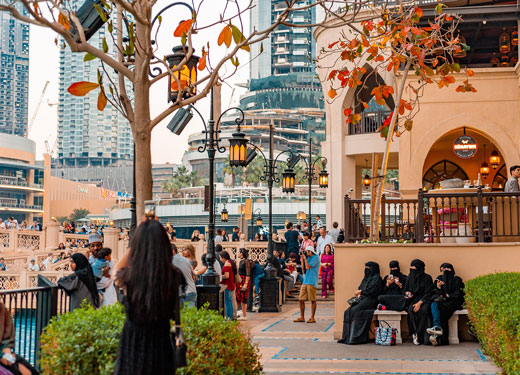 New data published by Visa has revealed visitor expenditure in Dubai, as well as the total volume of transactions involving credit cards issued by the firm, rose significantly in 2018.
The company revealed visitor spending across the UAE using Visa credit cards rose 4% to AED22.8 billion ($6.21 billion) in 2018, while the total number of Visa transactions involving international visitors to the Emirates rose 22% year on year.
"Transactions growing much faster than spend suggests the UAE's increasing appeal as a leading global destination for both mass and niche tourism," commented Shahebaz Khan, Visa general manager in the UAE.
In terms of source markets, Saudi Arabia topped the list of Visa card expenditure, followed by the US, UK, China, Russia, Kuwait, India, Oman, Bahrain and Australia.
The Visa data correlates with rival MasterCard's findings in its Global Destination Cities Index (GDCI) report, which ranks Dubai as the world's top destination in terms of international overnight visitor spend, with total expenditure reaching $38.8 billion in 2017. By comparison, second-placed Makkah in Saudi Arabia reported just $24.11 billion in total visitor expenditure in 2017. Even more remarkably, the MasterCard report reveals average daily spend among international visitors to Dubai was $535 in 2017, compared to Paris, which came second in this ranking with $300.
While full-year 2018 figures are yet to be published, MasterCard predicted in its 2017 report that visitor expenditure in Dubai would rise 7.8% to almost $42 billion in 2018.
Dubai has topped the list for global cities generating the highest levels of international visitor spend every year since 2015. The city welcomed a record 15.92 million international visitors in 2018, and is on track to reach its target of 20 million visitors by 2020, the year it hosts the region's first ever World Expo.