Dubai unveils latest cultural tourism attraction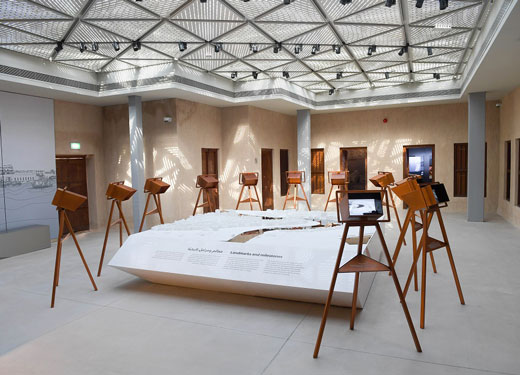 Dubai Culture & Arts Authority (Dubai Culture) has announced the opening of the Al Shindagha Museum, marking a landmark moment in the development of the city's ambitious Dubai Historical District project.
The heritage museum is designed to provide visitors insight into the rich heritage of the UAE, "showcasing traditional values and revealing powerful continuities between past and contemporary Emirati identity" according to a Dubai Culture statement.
Speaking at the museum's opening, Abdul Rahman Al Owais, chairman of Dubai Culture, said: "The opening of Al Shindagha Museum commemorates the historical city of Dubai and our ancestors' footprints to ensure they continue inspiring future generations, strengthening their sense of pride in their country and heritage.
"This major landmark allows us to spread our rich heritage and introduce it to visitors, underlining our vigorous efforts to safeguard Emirati heritage, in line with the vision and directives of His Highness Sheikh Mohammed bin Rashid Al Maktoum, Vice President and Prime Minister of the United Arab Emirates and Ruler of Dubai. The Museum will serve as an effective addition to the Dubai Historical District and a major attraction for visitors, providing deep insights, not only on Dubai's history but also the UAE's rich heritage."
Dubai Culture anticipates Dubai Historical District will attract 12 million visitors in 2020, making it one of the city's premier tourism and cultural destinations.
Saeed Al Nabouda, acting Director General at Dubai Culture, commented: "Al Shindagha Museum is a direct translation of the vision of HH Sheikh Mohammed bin Rashid Al Maktoum to transform Dubai into an open-air museum. It also represents the first phase of the DHD project launched by His Highness in 2015, which will support cultural tourism in Dubai and the UAE at large by bringing authentic traditions and heritage to life. The museum is part of our ongoing efforts to establish Dubai as a global cultural hub and support Dubai's Tourism Vision 2020 by inviting the world to discover our rich heritage."