Dubai unveils a 'deficit-free budget for 2015'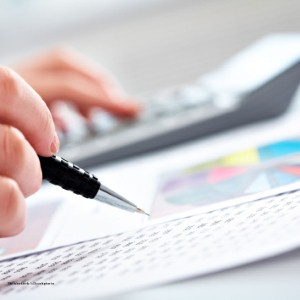 Dubai's government has revealed that it expects to run a balanced budget in 2015, despite increasing spending by nine per cent compared to 2014, according to an official statement.
The official WAM news agency noted that the no-deficit budget will be the emirate's first since the global economic crash in 2008, reflecting its strengthening economy and boosted revenues expected from taxes and real-estate transaction fees.
Dubai has enjoyed a rise to prominence over the last few years, with real estate prices experiencing double-digit growth in from 2012 onwards. Trade and tourism have also contributed to the emirate's ascension.
According to the statement, the 2015 budget will see targeted spending rise to AED41 billion (£7.3 billion), up by nine per cent compared to 2014. Of this figure, 37 per cent has been put aside for salaries and 2,530 new jobs for residents of Dubai, while 13 per cent is earmarked for infrastructure development.
The remainder of the budget will be spent on administrative expenses, capital expenditure, grants and a debt service. Revenues are expected to rise by 11 per cent due to 'remarkable real economic growth', the statement noted.
This increase has been attributed in part to the decision to double the fees attached to real estate transactions to four per cent, boosting state revenues while the rest of the market is experiencing a rapid recovery.
Dubai is expected to run a surplus of AED3.6 billion, representing the amount by which recurring revenues are expected to exceed expenses. The emirate last projected a surfeit in 2008, where revenues were seen as exceeding expenditures by AED11.4 billion.
Commenting on the budget, Hussain Al Qemzi, chief executive of Noor Bank, said: 'With 13 per cent of government spending allocated to infrastructure projects, new budget will ensure sustained macroeconomic growth and benefit banking and priority sectors.
'Also, allocating 35 per cent of government expenditure to social development - health, education, housing and community - confirms that the zero-deficit AED3.6 billion surplus Dubai budget 2015 is a balanced and commendable one.'