Dubai unveils $136m Museum of the Future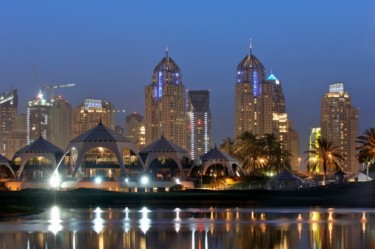 Dubai is set to add another world-class tourist attraction to its already expansive portfolio, after revealing it is to build the Museum of the Future, which will be both a museum and a research lab.
It is hoped that the facility will become a hotbed for ideas and cement the UAE's reputation as a destination for innovators.
Sheikh Mohammed bin Rashid, vice-president and ruler of Dubai, made the announcement last Wednesday (March 4th), explaining that the $136 million (£89.9 million) project will be constructed near the emirate's financial district.  
Opening in 2017, the museum will located just off Sheikh Zayed Road, according to state news agency Wam.
The Museum of the Future, which will be based around the motto of 'See the future, create the future', aims to stimulate and support ideas, helping to bring together researchers, designers, inventors and financiers to create a better future for Dubai and the world.
Sheikh Mohammed said: "His Highness Sheikh Khalifa bin Zayed Al Nahyan, our president, has declared 2015 to be the year of innovation in the UAE.
"Today, we show how serious and committed we are to that mission by turning the UAE into a major international destination for innovators. The future belongs to those who can imagine it, design it and execute it."
According to the sheikh, the museum will use design, technology prototyping and foresight to create real examples of change, rather than just displaying exhibits for the public to visit or publishing reports based on hypotheses.
Large sections of the attraction's structure are to be built using 3D printing construction techniques. It will become a platform to test and demonstrate the success of new inventions from world-leading tech giants to start ups.
It will also host conferences and learning in scientific developments, trends and designs.