Dubai trials driverless shuttle service for visitors and residents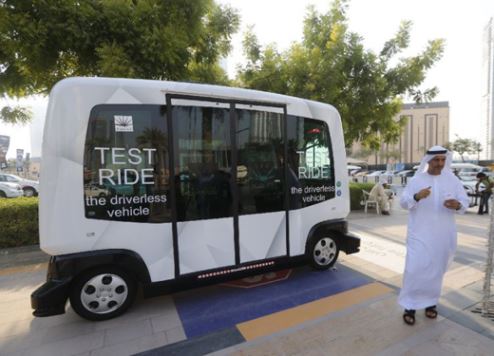 Dubai is trialing an autonomous driverless 10-seater bus that in the future could be used to shuttle visitors and residents around the city.
The emirate's Roads and Transport Authority (RTA) is operating the car on a 700-metre-long track along the Mohammed bin Rashid Boulevard in Dubai, close to the world-famous tourism attraction, Burj Khalifa.
RTA director general and chairman Mattar Al Tayer said the trial represented phase one of an experiment to test driverless transit technology.
"Through this trial run of the smart vehicle, RTA intends to educate the public about autonomous cars technology and the experimental use of the technology in Dubai's climatic conditions," he said.
The experiment is also part of the emirate's wider smart driverless mobility strategy, which aims to make 25% of total journeys in Dubai driverless by 2030.
The driverless vehicle used in the trial is produced by Easy Mile/Omnix Company to travel short distances over pre-programmed routes in multi-use environments.
The vehicle is fitted with a sensor system to cope with any obstacles encountered en route to avoid collision.