Dubai Transport Museum re-opens its doors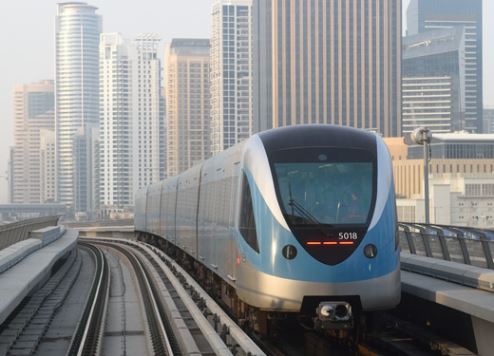 Dubai's transport museum has re-opened its doors to the public following a revamp.
The Dubai Roads and Transport Authority (RTA) Museum features antique miniatures and artefacts that tell the story of how the destination developed its transport system.
Interactive digital screens narrating this history are also part of the new exhibition.
RTA director general and chairman of the board of directors Mattar Al Tayer, who opened the museum at the end of December, said the attraction offered an enhanced visitor experience.
It would give residents and tourists the chance to learn about the challenges the RTA overcame to develop the comprehensive transport system the emirate offers today, he added.
The gallery area of the museum tells the story of how Dubai's road network has evolved over the years and showcases items such as vehicle number plates and driving licences.
There is also a section dedicated to more cumbersome modes of transport including old marine transit methods and there is even a model of the first four-wheel drive vehicle in the emirate, which arrived in 1931.
The museum has areas depicting previous visits by Sheikh Mohammed bin Rashid, Vice President and Ruler of Dubai, Sheikh Hamdan bin Mohammed, Crown Prince of Dubai and Chairman of the Executive Council, and Sheikh Maktoum bin Mohammed, Deputy Chairman of the Executive Council, to the RTA's headquarters.
Visitors can also take a virtual tour of Dubai's road planning using touch screens and view models of current and future RTA projects like Dubai Water Canal and Dubai Metro station designs.
Proposed projects for 2020, 2030 and even 2050, along with illuminated plates replicating the anticipated designs of future vehicles, are also showcased.