Dubai tram in testing stage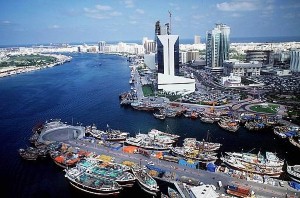 A new tram system is expected to make life a little easier for residents living in Dubai, covering a 10.6 km route around Jumeirah Beach Residence and the Marina Mall.

The announcement has met with favour among many of the emirate's local residents, who say taking the tram will cut the length of time they spend getting to and from work, or make seeing friends and relatives easier.

When the tram becomes operational in November this year, it will run between Dubai Marina and Al Sufouh at a speed of 50 km/h. The entire journey will take 42 minutes, and the tram will operate at six-minute intervals, GulfNews.com reports.

The tram, which measures 44 m long - is expected to carry around 400 passengers, which would work out at a capacity for 5,000 people per hour. There will be different categories of class for travelling on the tram: a gold section, an area for women's and children, and a silver - or economy - class.

Yousif Al Ali, chief executive officer of the Rail, Road and Transport Authority, told the website: 'The Dubai Tram is intended to complement the Metro Red Line and is expected to transform the lifestyle of people within catchment areas. It will improve accessibility and mobility within communities, which the tram covers.'

The tram is currently in its first stage of testing - two more phases will follow. The first stage will comprise 11 trams and the same number of stops, two of which will be in Jumeirah Beach Residence and the same number in Dubai Marina. There will be three in Dubai Internet City, two in Knowledge Village and another two connected to the Dubai Metro Red Line.

As part of the building process, four air-conditioned footbridges are being erected - two linking Tecom zone with the other side of the road and the Marina Mall, and another two constructed over Al Sufouh Street. The bridges will be covered for safety and feature accessibility functions like slipways for wheelchairs.