Dubai Tourism to woo UK market with high-tech campaign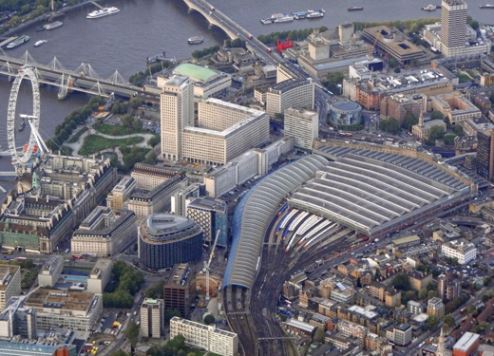 Dubai Tourism is set to launch a new experiential marketing campaign in the UK carrying the tagline 'Here Today, Dubai Tomorrow' in a bid to further boost the number of British visitors to the destination.
The high-tech campaign, which will run from 4-11 September, will see London's famous Waterloo Station transformed into a mini Dubai, with some of the destination's top experiences re-created on the public concourse thanks to the clever use of technology. London commuters and travellers will experience the sights, sounds and attractions of Dubai without leaving the station.
"This is an opportunity to bring a part of Dubai to London and the UK, allowing people to engage with the destination in new and innovative ways," said Dubai Tourism chief executive Issam Kazim.
"Dubai has a rich history of welcoming travellers from the UK, and we want to continue building on that.
"With an ever evolving destination proposition, there is more and more for UK travellers to experience, whether first timers or regulars, which we hope to bring alive in this latest campaign."
The campaign will feature interactive 360-degree video gaming, virtual reality displays and optical illusions, which will see 'mirage' like characters on the concourse, from skydivers and camels to scuba divers and falconers.
This campaign is backed up by an integrated marketing programme involving PR, digital, social and a nine-day advertising campaign of Waterloo Station's entire concourse.
The UK is one of the fastest growing global visitor markets for Dubai with almost 1.2 million British travellers heading to the destination in 2015, according to Dubai Tourism.
UK visitor numbers to Dubai hit the 1.188 million mark, up 11 percent year on year. It meant the UK was the third biggest source market for the city, which attracted more than 14.2 million visitors in total last year, up 7.5 percent on 2014.
This made Dubai the fourth most visited city in the world last year, according to Dubai Tourism director general Saeed Almarri.