Dubai Tourism promotes cruise holidays to Indian visitors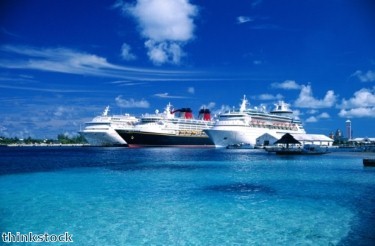 Dubai's tourism officials are increasingly on the lookout for new ways to bring visitors into the emirate, and in the last few weeks this effort has been ramped up as a delegation visited India to showcase the emirate as an excellent place for cruise holidays. 
Dubai Cruise Tourism conducted a four-city roadshow in the Indian sub-continent, highlighting Dubai as a fantastic place to add into cruise itineraries and a Middle Eastern location that simply cannot be missed out. 
This is the second time that the organisation has made this trip to India in order to promote cruises to Dubai and helps to build on the number of ways to get tourists into the emirate. In the last few years, the International Airport has become one of the busiest in the world for processing visitors, and an increase in tourists coming through sea ports can only help to improve on this and welcome ever more people into Dubai. 
The visit to India also highlights the way the sub-continent has become a key focus for the tourism market in the emirate. By promoting new and exciting types of holiday to a demographic in which families are increasingly seeing Dubai as the perfect place to take a break together, Dubai Cruise Tourism could help to give the industry a real boost. 
Jamal Humaid Al Falasi, director of Dubai Cruise Tourism, said: "India ranked as the number two top source markets for visitors to our emirate in 2014, and we look forward to seeing it in a similar position within cruise tourism as well. India is a key market within our cruise tourism strategy, and we have seen sustained interest in Dubai and the wider Gulf region among Indian travellers."
Cruise tourism is an increasingly important market for Dubai, with Dubai Cruise Tourism figures showing that the season ending in September last year had 42 per cent more visitors in this sector than in the year prior.