Dubai Tourism hosts event to attract German visitors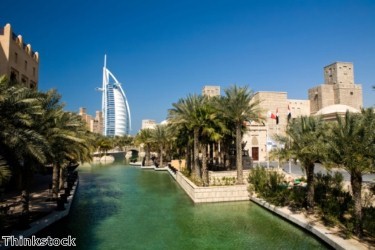 Dubai's Department of Tourism and Commerce Marketing (Dubai Tourism) has hosted an event designed to show travel agents from Germany what the emirate has to offer as part of a bid to woo more visitors from the European nation. 
The familiarisation trip, which was hailed as the largest of its kind to date, saw a total of 438 travel agents from Germany invited to spend four days in the emirate, as the tourism body sought to showcase just what Dubai can bring to holidaymakers. 
The agents were asked to follow a tight schedule, with a three-day itinerary in place, carefully designed to show off the delights of Dubai in three distinct categories; luxury, family and activities. 
Issam Kazim, chief executive officer of Dubai Tourism, said Germany has consistently been one of the top ten source markets for inbound tourists to Dubai.
"By inviting Germany's top travel agents to our emirate, our goal is to enable them to sell Dubai as a destination with greater knowledge, conviction and enthusiasm based on first-hand experience, in addition to facilitating and enhancing business relationships between the agents and Dubai stakeholders. 
"This latest familiarisation trip demonstrates Dubai Tourism's ongoing commitment to growing the German market and encouraging more visitors from the country as we work towards realising Dubai's Tourism Vision for 2020."
The move was the first in a number of similar events that are designed to highlight the key summer benefits of holidaying in Dubai to what are known as the emirate's key source markets. These also include the likes of the UK, India and the US. 
And while the key takeaway from the event was to inspire increased sales by showing travel agents first hand what is on offer in Dubai, they also had the chance to meet with key operators in the Dubai tourism sector, potentially paving the way for future partnerships and projects.