Dubai Tourism forges new tourism alliance to drive Saudi arrivals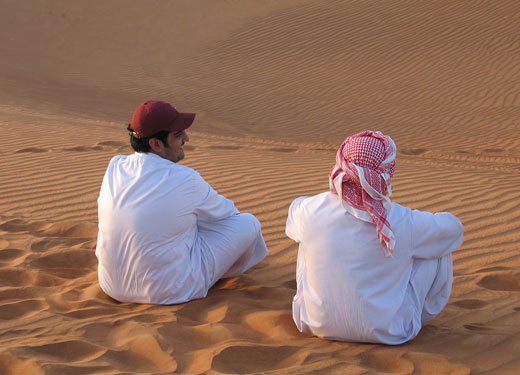 Dubai Tourism has formed a strategic alliance with Saudi Arabia's leading travel firm, Al Tayyar Travel Group, in a bid to strengthen Dubai's position as the preferred destination for Saudi visitors.
Dubai Tourism recently revealed that in the first five months of 2018, the emirate welcomed 630,000 visitors from Saudi Arabia, which is Dubai's largest Middle East source market.
The partners are already set to launch a raft of unique initiatives designed to boost Dubai Tourism's marketing reach across the Kingdom, which is one of Dubai's top three tourism source markets worldwide.
New promotional strategies will be implemented through Al Tayyar Travel Group's Strategic Online Business Unit, the MENA region's largest home-grown digital travel company, which manages two cutting-edge online travel platforms on web, mobile web and app - Almosafer and tajawal.
Almosafer will create and promote inspirational content on Dubai's tourism offerings across all of its communication channels.
The online travel platform has also collaborated with one of the most prominent Saudi-based social media influencers, Mohammed Alnhet, to develop an exciting series of videos showcasing the diversity of Dubai's attractions and experiences.
Dubai Tourism CEO Issam Kazim said the partnership would achieve "mutual business goals", including a "shared vision of positioning Dubai as the destination of choice for Saudi visitors".
"The geographical proximity of our countries and also the fact that we share the same values and cultural backgrounds, makes the GCC, especially Saudi Arabia, a core market for Dubai's tourism industry," he said. "Moreover, families – our key audience – constitute the bulk of the visitors from this region and with the support of strategic partnerships with travel companies such as Al Tayyar Travel Group, we are confident of attracting even more visitors from this segment."
Almosafer will offer special Dubai packages exclusively for the Saudi market, including flights, accommodation and attractions. The online travel platform will also create packages tailored to specific travel segments including couples, families, individuals and business travellers.
Al Tayyar Travel Group CEO Abdullah Bin Nasser Al-Dawood described Almosafer as the "go-to platform for Saudi visitors to Dubai, to help plan their family vacations, business trips, staycations and more", with bookings to the destination surging 41 percent from 2017 to 2018.
He expected the partnership to fuel further growth in Dubai bookings on the platform, he added.