Dubai tourism film 'best in the world'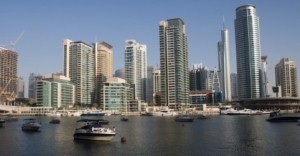 A video promoting Dubai has won World's Best Tourism Film at the International Committee of Tourism Film Festivals.
Definitely Dubai, created by Dubai's Department of Tourism and Commerce Marketing (DTCM), scooped the award during the event, held at the Austrian Federal Economic Chamber in Vienna. It beat over 1,400 other tourism features to earn the title.
DTCM's movie, created in partnership with local business Eclipse Film Production, is part of the body's ongoing campaign to promote the emirate and expand its tourism appeal.
Chief executive officer of strategy and tourism development at DTCM Dr Ahmad Belhoul said: 'We're pleased to have won this award as recognition of the hard work that has gone into creating this high quality film which truly showcases all that Dubai as a destination has to offer.'
Dr Belhoul stated the video aims to improve tourism numbers towards the Dubai Vision 2020 goal - which is to achieve 20 million visitors a year by 2020.
The production itself showcases the history and origins of Dubai, growing from a small fishing village to its current state as a modern city in the UAE. It highlights many of the key features which make the emirate appeal to tourists all over the world, such as the shopping opportunities and sporting activities present.
One of the easier ways for Dubai to meet its Vision 2020 goal is to win the current bid for Expo 2020. This would allow it to host the event on the year, with current estimates typically suggesting over 20 million people will visit in the first six months alone.
It can also be argued the sheikhdom has already taken steps to anticipate this rise. The hotel sector is readily growing, with new investment opportunities available in the likes of Dubai Marina, while the passenger terminal at Dubai World Central has added additional means to arrive.
Earlier this month, DTCM reported 7.9 million people had visited in the first nine months of the year. While this is not the 20 million target, the figures show continued growth with a year-on-year increase of 9.8 per cent.