Dubai Tourism continues to experience growth from Saudi Arabia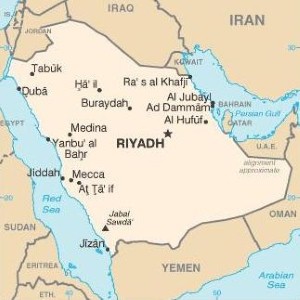 It is easy to see why Dubai tourism chiefs are so keen to attract a greater number of Saudi Arabian visitors to the city.
According to Visa's latest Global Travel Intentions Study, the wealthy Middle Eastern nation provides the biggest spending holidaymakers on the planet.
The report showed that the average Saudi Arabian shelled out an incredible $6,666 (£4,276) on their last trip overseas. Australians were the second biggest spenders at $4,118, while Chinese tourists parted with $3,824 during their last holiday.
These figures will no doubt grab the attention of Dubai's hotel owners and they could have a significant impact on their future marketing campaigns.
Statistics published by Dubai Airports in July showed that a healthy number of Saudi Arabian travellers have flown into the emirate so far this year.
There was a 35 per cent increase in the number of passengers travelling from the Gulf nation in the first half of the year and Saudi Arabia is now one of the five biggest providers of tourists to Dubai, alongside India, Australia, Pakistan and the UK.
The Wyndham Hotel Group is one company that will be hoping to profit from the growing number of wealthy tourists flooding into Dubai.
Having formed a partnership with Omega I - a subsidiary of The First Group - the firm is set to open its first TRYP by Wyndham hotel in the Middle East.
Although Wyndham has around 7,410 hotels around the world and 30 operating under various brands in the Middle East, this will be a landmark development.
Currently known as the Sky Central Hotel, the four-star complex will have 672 rooms and is set in one of the most popular locations in Dubai.
Based in the TECOM district, hotel guests will have easy access to some of the sheikhdom's most noteworthy attractions, including the Mall of the Emirates and the Palm Jumeirah.
Executives at Wyndham confirmed the new hotel is scheduled to open its doors in 2016.