Dubai tourism campaign focuses 'on lesser known treasures'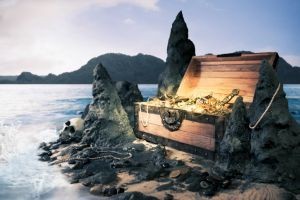 A new campaign has been launched by the Department of Tourism and Commerce Marketing (DTCM), designed to attract more visitors and show them some of Dubai's lesser known treasures during their trip.
The #MyDubaiTrip drive is a travel series that will be posted on social media platforms and has been launched by Peeta Planet, is association with the DTCM. During its 12 episodes, the show highlights some of the emirate's lesser known wonders, as voted by the public.
Peyman Parham Al Awadhi, one of the four Emirati brothers behind Peeta Planet, said: "The 12 itineraries provide a unique and handcrafted list of must-dos and activities representative of the person who curated them.
"The #MyDubai hashtag serves as a digital autobiography of this diverse city and the #MyDubaiTrip takes a different step and equips tourists with personal insights and reflections of the city."
Each episode highlights six attractions that are off the beaten track, but which locals think are worth exploring, such as cultural hotspots, activities to try and places to eat. Mr Al Awadhi believes that residents of Dubai are eager to show a side of the emirate that only those living there really know about.
He added: "Once you scratch the surface of this city, you will find an array of secret treasures and little places brimming with personality, authenticity and culture."
His brother, Mohammad Al Awadhi, said that Dubai can be whatever you make of it. Tourists are free to explore the tried and tested wonders the emirate has to offer, such as its glitz and glamour, but they can also take a step on to the road less travelled and discover its hidden gems.
Wherever visitors decide to go during their stay in Dubai, one thing is certain: they will always need somewhere to make base at, meaning the hotel industry is likely to benefit massively from the #MyDubai campaign. Already, 2014 has proved to be a landmark year for the sector, as it set a new record for the number of guests staying in the emirate's hotels in a six-month period.