Dubai Tour attracts 'world's best cyclists'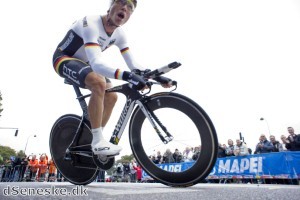 The Dubai Tour is helping to put the emirate on the world sporting map.
Taking place over five stages and covering a distance of more than 400 km, the event will get underway today (February 5th) and has attracted some of the best riders on the globe.
It will be broadcast in 102 countries and presents Dubai with an opportunity to show itself off in a positive light in terms of its ability to host major occasions and also showcase some of the stunning backdrops it offers.
Live coverage will be available for Dubai residents, while the Dubai Sports Channel will also be responsible for beaming pictures around the rest of the Middle East.
Three-time world time trial champion Tony Martin, world champion Alberto Rui Costa, reigning Giro d'Italia champion Vincenzo Nibali, and four-time world time trial champion Fabian Cancellara are all taking part in what is the inaugural event.
Some of the emirate's main roads, including Sheikh Zayed Road and the Palm Jumeirah, will be closed as the competition takes place. While this will mean some traffic disruption, it gives residents and visitors the opportunity to witness some high-calibre racing virtually on their doorsteps.
Mark Cavendish, former world champion and one of the most formidable sprinters around, said: 'It's exciting to have Mark Renshaw and Alessandro Petacchi riding for me. Together with Tony Martin, they make a formidable train. Hopefully Tony Martin will win the time trial, then there should be three sprint stages. With a strong and motivated team, we'll be targeting all of them.'
Saeed Hareb, chairman of the Dubai Tour higher committee, said it was a very easy decision to host the event after the proposal was put forward. He added cycling is just the latest prestigious sporting event to be held in Dubai and shows the confidence that exists in the emirate's organisational abilities.