Dubai Tour 2014 route takes shape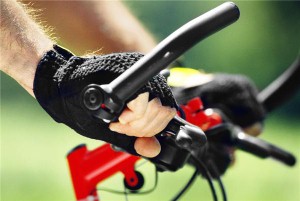 Some of Dubai's most prestigious landmarks will be showcased during a major cycling race next year.
The Higher Organising Committee of the Dubai Tour 2014 have been putting the finishing touches to the route and they confirmed that iconic structures like the Burj Khalifa - the tallest building on earth - and the Burj Al Arab will be important parts of the course.
Cycling is growing in popularity all over the world, with more and more people taking an interest in main events like the Tour de France.
The inaugural Dubai Tour will run between February 5th and 8th and is expected to attract some of the sport's leading names.
President of the event Saeed Mohammed Hareb explained why it is so important.
'Our aim through this race is to show what Dubai has to offer to the world,' he remarked.
The race is expected to generate a sizeable viewing audience, so it was crucial that organisers selected a route that demonstrated Dubai's most attractive features.
Anybody who has visited the city recently will realise it is starting to establish itself as a hotbed for sport.
The cycling race comes just a few days after the city hosts the Omega Dubai Desert Classic. Some of the world's finest golfers, including top ranked Tiger Woods and Northern Ireland's Rory McIlroy have said they will play in the competition and this will help to raise Dubai's profile even further.
What's more, Formula 1 chiefs recently hinted that Dubai could be used for important testing events - again adding to the sheikhdom's status as a global sporting hub.
All of this is great news for hotel and apartment owners across the city, as the number of 'sports tourists' venturing into the emirate from overseas is likely to spiral upwards in the coming 12 months.
With demand for accommodation predicted to soar, Dubai hoteliers will have ample opportunity to charge extra for their rooms when major events are taking place.