Dubai tops Russian tourists' favourite destination list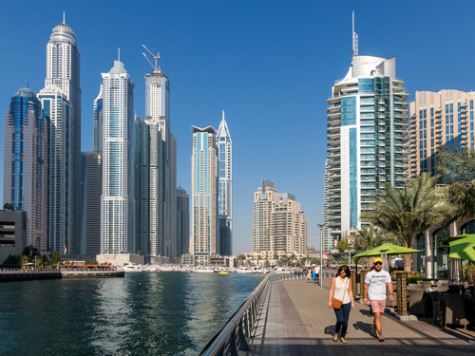 Russian tourists prefer Dubai to any other global holiday destination, a study conducted by a student at Emirates Academy of Hospitality has revealed.
A preference for five-star hotels located close to the beach and major shopping areas makes the emirate the most sought-after destination for this group of high-spending holidaymakers.
The study by MBA student Hayk Mkhitaryan was based on his personal interviews with general managers and sales and marketing directors at 17 five-star properties across Dubai.
His data found the emirate's hotel community can generate strong revenues from Russian visitors who play a key role in driving the growth of Dubai's tourism industry.
Mkhitaryan's research also showed most Russian tourists prefer to stay in a property that employs Russian-speaking staff. They also have very high expectations of the service quality, according to hoteliers interviewed.
Russian tourists also prefer to stay at internationally-renowned hotel brands, the study revealed.
Dubai welcomed more than 164,000 visitors from Russia during the first 10 months of 2015, making it the 15th largest source market for the emirate during the period, according to the latest figures from Dubai's Department of Tourism & Commerce Marketing (DTCM).
This compared to 341,000 between January and October 2014.
The 52 percent decline can be attributed to the devaluation of the rouble against the US dollar as a result of the crisis in Ukraine.
However, Russian business is expected to bounce back in 2016 given the destination has been a perennial favourite for more than two decades.
Russian tourists are also the biggest spenders while holidaying in Dubai, according to research by SweetBeam.
Room price aside, they spend an average AED446.1 (US $122) per night in a hotel compared to AED260 ($71) by German guests and AED249.4 ($68) by British guests.