Dubai tops real estate transparency ranking for third year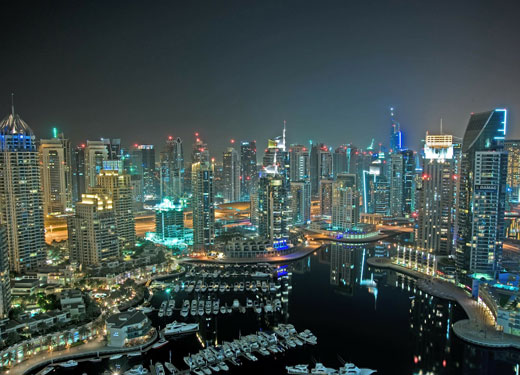 Dubai has once again been named the Middle East and North Africa (MENA) region's most transparent real estate market, according to JLL's respected Global Real Estate Transparency Index (GRETI).
The report, which ranks the world's top 100 real estate markets, cited a raft of new government initiatives designed to bolster investor confidence in the market, particularly in terms of digital transformation services that make property transactions simpler and more efficient.
In terms of the global rankings, Dubai moved up eight places from 48th to 40th, putting it in the same bracket as established markets including Mexico (39), Russia (38) and China (33).
Commenting on the results, HE Sultan Butti bin Mejran, Director General of the Dubai Land Department (DLD), said: "Such measures are aligned with [the DLD's] mission to establish Dubai as the world's premier real estate destination in terms of innovation, trust and happiness, and also reflect the government's strategy to attract investments by nurturing a competitive climate.
"In pursuit of this vision, we are proactively involved in building an innovative and sustainable real estate environment supported by the development, promulgation and implementation of clear, transparent and integrated real estate laws that help to protect the rights of real estate investors, as well as those of all related parties."
According to Craig Plumb, head of research, MENA at JLL, the report demonstrates a "clear relationship between the transparency of real estate markets and the level of investment they attract". 
"One of the key objectives of the DLD is to attract more investment and the government has therefore launched a number of initiatives to improve transparency and the quality of information available to real estate investors. If all these initiatives are implemented then we would expect Dubai to improve further in the global rankings over the next two years."