Dubai tops Middle East office price chart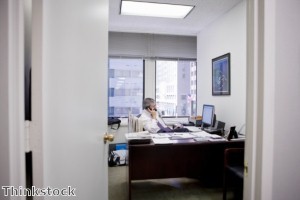 Dubai's office space market is the most expensive in the Middle East as the city continues to attract businesses looking to enter the region, new research shows.
The city is ranked 25th globally in a prime office report by CB Richard Ellis (CBRE), the property consultancy.
CBRE's Prime Office Occupancy Costs survey shows that Dubai's overall occupancy cost is $92.57 (£60) per square feet per year, making its office market the priciest in the region.
Asian locations dominate the list, with Hong Kong once again the highest priced market overall, with occupancy costs of $235.23 per square feet. Four other Asian markets feature in the top five, the survey shows.
Matthew Green, head of research at CBRE Middle East, said rents in Dubai are being pushed up as more and more businesses eye property in the emirate.
'Dubai remains the destination of choice for global businesses looking to enter the region, driven by the prospects of economic, the stable political environment and a truly world class infrastructure,' he said.
The West End in London was the second highest priced market in the CBRE list ($222.58), followed by Beijing's Finance Street and Jianguomen business district, as well as New Delhi's Connaught Place.
Other Asia-Pacific markets listed in the top ten include Hong Kong-West Kowloon (6th) and Tokyo (8th).
Globally, office occupancy costs rose by a relatively modest 1.4 per cent year-on-year. There was positive growth in Asia-Pacific and the Americas as outlined above, but this was offset by continuing economic problems in Europe.
Recent research by Global Investment House found the UAE has among the most favourable property markets within the Gulf Cooperation Council (GCC).
Its GCC Real Estate Quarterly shows cities like Dubai are proving popular with investors, with office rental rates there rising by ten per cent in the first quarter of 2013 in a boost to its commercial property sector.
Hotel occupancy levels also went up by two per cent in Dubai over the first three months of the year.