Dubai tops list of most desirable New Year's Eve destinations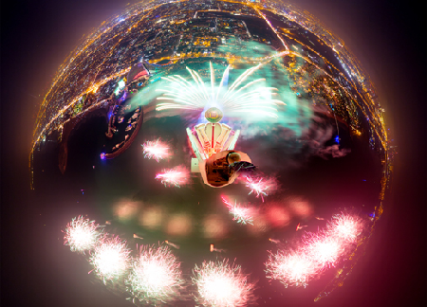 Gone are the days when London, New York and Sydney would top the list of most desirable New Year's Eve destinations.
Dubai has replaced all three iconic capitals as the most en vogue city to visit to experience the thrilling countdown to midnight.
That's the consensus of travel booking site Kayak.com, which has released its Travel Hacker Guide for the 2015 holiday season revealing the cities that are trending over the New Year period based on the greatest increase in flight searches.
Despite stiff global competition, Dubai witnessed a huge 70 percent spike in flight searches compared to last year, according to the guide.
An increase in the number of more affordable flights to the city, as well as Dubai's reputation as the Middle East's party capital, as well as its magnificent firework displays on New Year's Eve, were cited as reasons for the destination's popularity.
News revealed this week that global superstar DJ David Guetta will perform in Dubai on December 31 is likely to drive another spike in flight searches to the city as dance music fans consider the destination to see in the New Year.
The French chart-topper, known for his electronic hits including Dangerous, Titanium, Without You and When Love Takes Over, will play at Dubai Media City Amphitheatre to an anticipated crowd of 14,000.
Kayak.com's top 10 list of most sought-after New Year's Eve destinations are: Dubai, UAE; Cartagena, Colombia; Barcelona, Spain; Reykjavik, Iceland; Tokyo, Japan; Atlanta, Georgia; Santiago, Chile; Rio de Janeiro, Brazil; Chicago, Illinois; and Vancouver, Canada.