Dubai top destinations for Qatari tourists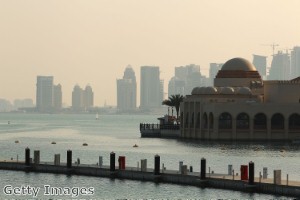 Holidaymakers from Qatar will be heading to Dubai this summer for their vacation, as the emirate has emerged as a top travel destination for this market, according to local newspaper The Peninsula .
A survey from Alwatany Travels has revealed that Dubai and London account for 60 per cent of all holiday bookings made in Qatar. Thailand, France, Egypt, Sri Lanka, the Maldives and Hong Kong are other destinations popular among nationals from the country.
The results suggest the emirate is the most popular among Qatari expats, whereas London is preferred by those still residing in the Arab state.
Dennis Victor, general manager of Alwatany Travels, told the newspaper: "Dubai is the most sought-after destination for most expats in Qatar. There are many reasons for Dubai to be a favourite for them. Compared to other countries, it is comparatively cheaper to go to Dubai due to its vicinity to Qatar.
'Another factor which attracts expats to Dubai is the list of attractions it has for tourists. From man-made wonders to natural attractions, Dubai has something for every tourist - children, youth, middle aged or senior citizens.'
Mr Victor believes many are drawn to the emirate because it's relatively cheap compared to other destinations. On average, a return economy-class plane ticket costs around QR750 (£120), whereas it would cost QR4,500 for a trip to any European city.
The holiday season in Qatar begins around the same time that schools close in late June and early July, which means Dubai could soon see an influx of tourists from the country. Any travellers planning to visit the emirate soon will be able to take advantage of the 'Summer is Dubai' and 'Ramadan in Dubai' festivals.
Dubai's Department of Tourism and Commerce Marketing could invest in this particular market and put schemes in place to drive tourism from Qatar, much like it has done with travellers from Oman and Germany.Dubai top destinations for Qatari tourists