Dubai 'top destination' for Manchester travellers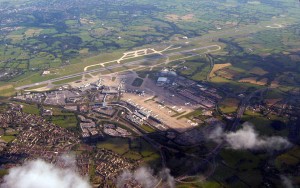 Dubai has knocked Palma off the top spot for the most popular international destination for travellers from Manchester Airport, suggesting increased efforts to boost the number of visitors heading to the emirate are working.
According to the Manchester Evening News (MEN), an analysis of all UK air traffic for the first nine months of 2014 revealed that there have been 596,028 passengers travelling between Manchester and Dubai airports - up 21,901 on the same period of 2013.
Last year's number one, Palma, saw the number of travellers heading to its airport decrease by 16,031 to 583,400. Tenerife landed in third place with 559,753 passengers and Dubai ranked fourth with 554,074. Amsterdam, Alicante, Malaga, Dalaman, Paris and Faro complete the top ten.
Neil Robinson, tourism and business lecturer at the University of Salford, told the MEN: 'I think Dubai has become a lot more accessible. Whereas a few years ago it was harder to get to, there are now daily flights from Manchester to this exclusive romantic desert kingdom.
'It's relatively close, a seven-hour journey with no need to change.'
Ken O'Toole, chief commercial officer for Manchester Airport Group, explained that Dubai's rise in favour among passengers travelling from the northern hub is testament to the popularity of the three daily flights to the emirate.
A recent report from Oxford Economics said that the value of Dubai's tourism and aviation sectors would reach $88.1 billion (£56.2 billion) by 2030, supporting almost 1.2 million jobs across the region.
The firm notes that the emirate's target of attracting 20 million visitors a year by 2020 and the changes it has made to its infrastructure has allowed it to support and capitalise on visitor growth.
One of Dubai's biggest assets is its enhanced connectivity, according to Oxford Economics, with refurbishments being made to both Dubai International Airport and Al Maktoum International Airport to boost passenger traffic.