Dubai to welcome world's elite Frisbee players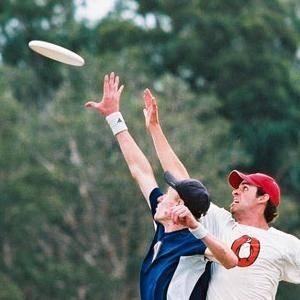 Dubai is set to welcome the world's most elite Frisbee players next year.
The National reports the emirate has been selected to host the 2015 world championships. The tournament, which is expected to attract 60 teams from around the globe, will take place at the Jumeirah Beach Residence next March.
In anticipation of the event, clinics and tournaments will be run throughout the UAE, and a programme of youth leagues will take place in schools. The tournament has been organised by the United Arabian Ultimate, the sport's local association.
Patrick van der Valk, president of the Beach Ultimate Lovers Association, said Dubai's infrastructure would be able to welcome the world's best competitors and the organisation was pleased to be able to choose the emirate as the next host of the tournament.
Additionally, the president of World Flying Disc Federation, Robert Rauch hailed the decision to award the games to Dubai, stating it would offer the competitors a brand new cultural experience. The federation, which governs world Frisbee sports, claimed it was extremely pleased to see disc sports becoming more popular throughout the Middle East.
Officials in Dubai stated the event coming to emirate was the realisation of a dream they developed after they took a team from the UAE to compete in the event in Italy during 2011. They said hosting the tournament would not only benefit the sport on a local level, but all over the region as well.
Patrick Fourcampre-Maye, president of the local association, was confident teams would enjoy competing in the Dubai event. He said: '[With] great beaches, great weather and a stunning skyline backdrop, it's simply going to be an experience well-travelled players won't have had before. I know they are going to share that amazing experience with the world.'
Next year's tournament will be the fourth time it has been held. As well as Italy, previous competitions were hosted by Portugal in 2004 and Brazil in 2007. The Dubai event will take place between March 8th and 13th 2015.