Dubai to waive municipality fee for 4 years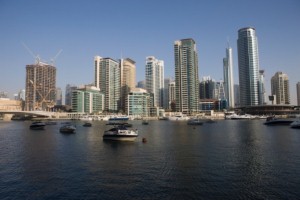 Dubai's Department of Tourism and Commerce Marketing (DTCM) has announced the municipality fee will be waived in the next four years for newly-developed hotels.
Three and four star hotels will be exempt from the ten per cent fee within the time period. The news was announced on Sunday (September 29th) by DTCM's director general Helal Saeed Al Merri - he said Dubai needs to be double its number of hotels in order to handle the higher volume of tourists expected by 2020. DCTM announced its 2020 vision in May this year, which stated a target of 20 million visitors by this date.
This represents an ideal opportunity for hotel investors in Dubai. New hotels will benefit from four year exemptions, which start when planning permission is approved, while existing hotels can take advantage of the push for more tourists and business.
Mr Al Merri stated demand for hotels was spread evenly across Dubai and not just at the beach. This means other luxury locations, such as Dubai Marina, are just as lucrative. There is also demand for businesses next to attractions - a sign of the city's growing reputation as an entertainment and holiday location.
The new incentive programme is the result of a directive from Dubai's head Shaikh Mohammad Bin Rashid Al Maktoum, who said: 'People who are thinking today to develop three and four-star hotels in Dubai are encouraged by the government to do so.'
DTCM also announced that it wants to further improve Dubai's capabilities as a destination worth visiting. It has outlined three key areas it wants to focus on - promoting Dubai as a family holiday destination, a location for events and as a business region.
Mr Al Merri said different types of hotels were predicted to enter the market over the years leading to 2020 - when the World Expo occurs. Dubai is considered to be in a good position to win the bif and host the event.