Dubai to unveil world's longest graffiti scroll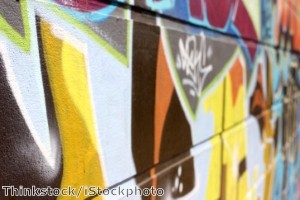 Dubai is set to break the world record with the longest collaborative graffiti painting to ever have existed, according to the emirate's official state news agency.
The project - entitled 'Rehlatna' - was announced on Monday (November 17th) by Sheikh Hamdan bin Mohammed bin Rashid Al Maktoum to celebrate the progress of the UAE union and its 43rd National Day. It will be open to the public to allow them to help complete the painting.
It will be the longest graffiti scroll in the world, measuring approximately 2,180 metres, and will be created on November 29th. The initiative is expected to set a new Guinness World Record, adding another string to Dubai's bow.
Families, citizens, expats and tourists will be able to make their own mark on the painting by visiting the exhibition at Jumeirah Beach Park. Qualified artists will be on hand to assist anyone wishing to take part.
Saif Bin Markhan Al Ketbi, director-general of the Office of the Crown Prince of Dubai, believes the project will serve as a unique documentary of the emirate with the added touch of a contemporary artistic vision.
'It will highlight the progress of 'The Union'. It will bring together the efforts of a number of distinctive graffiti artists from all over the world who will employ their talents side by side with their peers from the Arab world as well as with distinguished Emirati artists,' he added.
Once complete, the scroll will portray the seven emirates that make up the UAE and highlight the crucial stages in the country's progress to date. Organisers believe it will capture the region's 'golden past' and will celebrate the achievements of the present, illuminating its promising future.
Esmail Al Hashemi, head of the organising committee for Rehlatna, said: 'The participation of more than 100 different artists in creating this painting will, upon completion, be recorded as the longest work of art in the world in its category.'
The project will give tourists a taste of Dubai's culture, showcasing the emirate as a place for fine art, as well as beautiful beaches.