Dubai to turn Metro Stations into cultural art venues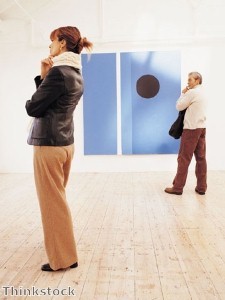 The Dubai government has announced plans to turn its metro stations into cultural art venues.
Devised by Sheikh Mohammed bin Rashid Al Maktoum, the vice-president and prime minister of the UAE, the scheme will look to transform the transport hubs into centres of artistic innovation. According to the proposals, platforms would contain artwork from different cultures and styles, in an attempt to make creativity accessible to all sections of the population.
Phase one of the scheme will involve the transformation of four major Metro stations into museums, each one having a specific theme. Both the interior and exterior of the buildings will be designed to reflect its unique subject matter.
The Islamic art and Arabic Calligraphy Museum is set to include manuscripts, ceramics, jewellery inspired by over 1,400 years of history. Meanwhile, the inventions building will highlight the most important technological developments via an interactive exhibition.
Contemporary art will be showcased in the third station, comprising of paintings, designs, models and graphic illustrations. The visual art museum will also give visitors the opportunity of sharing their own work on the gallery's walls.
Sheikh Mohammed decreed the project should be completed within the next 12 months, to coincide with the launch of Art Dubai 2015. He claimed the initiative would further enhance Dubai's reputation as an important supporters of the arts.
'We want to reach everyone through arts,' he said. 'We want creativity to reach every individual. We want to inspire and communicate with every employee on his way to work, every student on his way to pursuing education and every tourist visiting Dubai.'
The emirate's Metro stations welcome around 130 million holidaymakers each year and the government stated this initiative would enhance their enjoyment of commuting throughout the city, while also brightening the day-to-day lives of citizens.
Dubai's network comprises 47 stations on two lines. It is not clear exactly how many of these will become art galleries by the end of the project.