Dubai to try for yet another record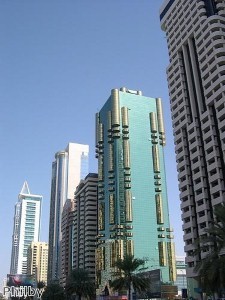 Dubai is gearing itself up to launch another world record bid.
Hot on the heels of securing the title of the highest number of bungee jumps carried out in 24 hours and the youngest runner to complete a marathon on each of the seven continents, the emirate is aiming for yet more glory.
This time around, the challenge will be to skydive with the smallest parachute in the world. The current honour belongs to Luigi Cani, who made a total of three jumps with a canopy measuring 37 sq ft. He completed this feat in 2000, 2004 and 2008.
Khaleej Times reports the new contender, Venezuelan-born Ernesto Gainza will attempt to downsize his parachute to 35 sq ft. This is incredibly dangerous, as the adventurer stated a number of people have actually lost their lives trying to accomplish what he is hoping to do.
Reducing the size of his canopy by just two feet will increase the amount of G-force he is exposed to. In addition, Mr Gainza stated each movement is extremely vital and has to be performed correctly so as not to blow him off course.
He added: 'With a smaller canopy, you have to sue the pull strings to move from left to right, but in one practice [using a parachute of 39 sq ft], I turned my head to the right and my whole direction changed. Smaller canopies respond to any body movement so it's important to stay regimented when I'm up there.'
The record hopeful will make his attempt on April 5th in the skies above The Palm. He will have a total of three parachutes available to him, his main 35 sq ft canopy, plus a 110 sq ft reserve 'chute and a back-up.
Support has come flooding in from members of Dubai's skydiving club, with the adventurer also stating he has received kind words from the crown prince, Sheikh Hamdan bin Mohammed bin Rashid Al Maktoum.
Meanwhile, the daredevil's wife is hoping once the attempt has been completed, it will be his last stunt for a while. Although he can't promise this, Ernesto is looking forward to being able to enjoy eating sweets again, after trying to keep his weight down for over a year in the run up to the jump.