Dubai to target rise in inbound tourism from KSA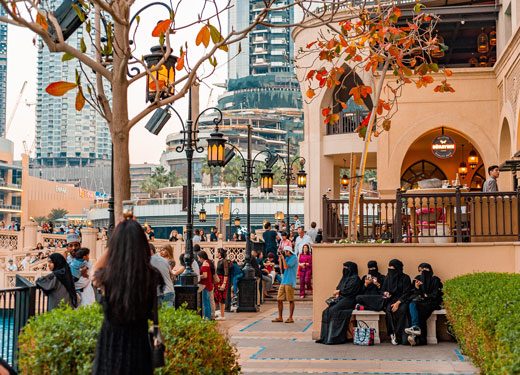 Dubai's tourism authority, Dubai Tourism, has signed a new strategic alliance with SEERA, one of Saudi Arabia's biggest travel firms, in a bid to further boost inbound tourism from the kingdom.
Saudi Arabia already ranks as Dubai's biggest visitor source market in the GCC region and second biggest overall, behind India.
According to the latest data provided by Dubai Tourism, 584,000 Saudis visited Dubai in the first five months of 2019, eclipsing Dubai's second-biggest GCC source market, Oman, by 166,000 people during the surveyed period.
Saudi Arabia accounted for 17% of total arrivals to Dubai in the first three months of 2019 alone, according to government data.
SEERA, previously known as Al Tayer Group, is one of Saudi Arabia's biggest outbound tourism specialists. In 2018, the organisation's consumer travel brand, Almosafer, received 100,000 bookings to Dubai from clients based in Saudi Arabia.
The partners have already launched a raft of unique initiatives designed to boost Dubai Tourism's marketing reach across the Kingdom. Almosafer, for example, has created bespoke content showcasing Dubai's tourism offerings across all of its communication channels.
"Dubai continues to rank among the most popular destinations for holidaymakers from across the GCC with the Kingdom of Saudi Arabia remaining in second place as one of our leading source markets in Q1 2019," commented Issam Kazim, CEO of Dubai Corporation for Tourism and Commerce Marketing (Dubai Tourism).
"Our partnership with SEERA further supports our ongoing strategy to attract even more visitors from the region year-on-year, with diversified packages and competitive prices keeping the emirate front of mind. We will continue to target every potential segment of this important market, with a special focus on business travellers, couples and families, who remain among our key audiences and make-up the majority of visitors from the GCC region."